Relocation is an elaborate process, mentally and physically challenging. There is too much work for one person. How much help you need depends on many factors, such as the size of your home or the amount of time you have, but you definitely can't do it all alone. If you add a tight budget on top of all that, you cannot afford a good NJ moving company to do everything for you. You'll need as much free help as you can get. That's what friends are for. However, free help doesn't mean you should do absolutely nothing to reward friends for helping you move. That's not very nice, is it?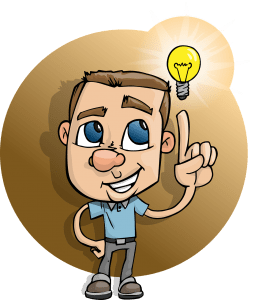 Here's what you can do to reward friends for helping you move
Finding a way to reward friends for helping you move is not that easy since most of them will say they don't need anything. While it is completely normal to tip your movers, your friends are not likely to accept money from you. Therefore, you need to be creative and think out of the box. What is it that your friends would appreciate? Here's how most people reward their friends.
Throw a party after you move in
Once the repairs and renovations are over, once you finish furnishing and decorating the rooms, you can finally start enjoying your new living space. A party would be a great way to celebrate moving into your new place, plus it is a perfect opportunity to thank your friends for helping you move. It does not have to be a typical party – it can be a game night or a movie night, as long as there are some delicious party snacks and drinks.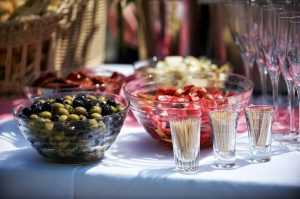 Reward friends for helping you move with a meal
After a hard day's work, everyone gets hungry. In addition to serving cold drinks and coffee while you work, it is common courtesy to feed your helpers before you call it a day. If money is tight, beer and pizzas will do just fine. Still, it will be better if you take them to a nice restaurant or even cook for them. On the other hand, you'll probably be exhausted after relocation and the last thing you'll want to do is cook. We totally understand that and so will your friends.
Give them your used items as a reward
Moving house is the best time to go through all of your stuff and reconsider what you really need. Decluttering before moving makes moving easier, plus, your Essex County movers will charge less if you're moving fewer items. So, try to reduce the weight of your load as much as possible. Donating, selling and giving away are the three most common options. Your friends might find something they like among the things you no longer need.
Help your friends move
Do not forget to return the favor. The most adequate way to reward someone who helped you move is to do the same for them. Yes, we all hate hard physical work but surely that's all the more reason to help them out. Be it next month or in ten years, most of your friends will probably relocate at some point. If someone doesn't need help moving, help them with something else, like painting their home or any other maintenance task. You can recommend safe movers based on your moving experience, for example.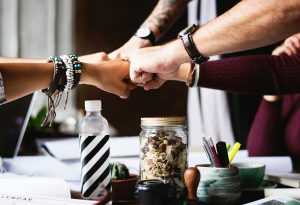 More ways to reward friends for helping you move
Go out together. Choose an event you all want to attend. Perhaps you could select a few and then vote. Watch the latest movie, a sports game, a play or a concert. There is an endless number of possibilities.
Go camping, organize a spa day or a road trip. This would be a wonderful opportunity for all of you to relax, recharge and make new memories.
Put together a gift basket for each of your friends. Include some of their favorite things, such as sweets, homemade treats, craft beer, cosmetics or souvenirs from your new city.
Send a thank you note to thank your friends for helping you relocate. It should be handwritten on a piece of quality paper. Also, it should be personal and meaningful, and avoid cliches.
If you are moving to a new city, invite your friends to visit you. Plan several fun activities you can do together, like shopping, dining or sightseeing. You can be their tour guide!
In case your friends are driving your belongings in their cars, you should pay for the gas. A gift certificate for an oil change could also be a nice gesture.
How well do you know your friends?
These were some universal rewards that show that you care. Now, if you want to show that you really, really care, think about your friends' personalities and what you usually do together. Maybe, there is something they've always wanted to have or do. After all, you know your friends better than we do, which means you know exactly what they like and dislike. So, feel free to ignore our advice in case you have a much better idea.
Some moving tasks should be left to professionals
No matter how helpful your friends are, they are not experts. This means that some relocation tasks should be handled by professionals. The lack of experience and proper tools can have disastrous consequences. Unless they are trained to do it, your friends should not be disassembling kitchen appliances or moving pianos. You can hire professional Movers Montclair, for example, who are more than capable of helping you with these tasks.