The state of New Jersey has been a leader in the information technology industry for a long time. With thousands of technology companies, from global giants to small start-ups, New Jersey is one of the nation's most concentrated high-tech industry clusters. And as such, the state has become known for some of the top NJ cities for IT experts. So, if you are thinking about moving your home to New Jersey and working there as an IT expert, go ahead and do it. You won't regret your decision, and here's why.
Top reasons to choose New Jersey
It has given the world some of the greatest inventions
It has renowned colleges and universities
Its location is favorable
It has a pool of qualified workforce
It's well-connected
It has some of the best cities for IT experts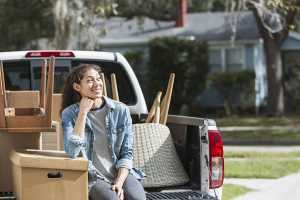 The state of innovation
Did you know that some of the greatest technological breakthroughs took place in NJ? They include barcoding, the transistor, fiber optics, and the list goes on. In two years alone, almost 4,500 patents for advances in electrical computing, information security, data systems, digital processing, semiconductor devices, and telecommunications were awarded to inventors from NJ.
First-class education
When it comes to education, New Jersey is one of the leading states. Apart from quality public schools, NJ is home to some of the country's highest-ranking universities and colleges which provide excellent education in the field of technology. Almost 7,000 students graduate each year, earning one of computer science-related degrees. Princeton University's Computer Science graduate program is among the best in the country.
New Jersey's institutions of higher education are one of the main reasons for having such a large pool of well-educated young professionals. Moreover, the work-life environment that New Jersey offers attracts IT experts educated in other states and countries.
Qualified workforce
Technology companies of all sizes have found their place in NJ. The number of technology start-ups and tech business establishments in the state is increasing. In fact, there are over 16,100 tech business establishments in NJ. The New Jersey/New York metro area has the country's largest base of employees in this sector. Thanks to the large numbers of highly skilled, tech-savvy people, finding talented candidates is not hard. The sector has over 214,700 employees. This includes 41,500 software and applications engineers. In addition, there are over 15,000 computer programmers and 14,370 computer systems analysts.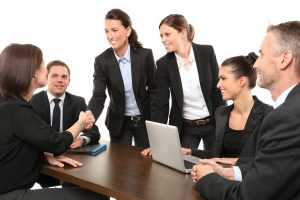 Perfect location
Technology companies find New Jersey's location very convenient. In comparison to New York City, New Jersey's real estate market offers the same quality at more affordable prices. Furthermore, its proximity to Philadelphia and New York is a huge benefit of doing business in NJ cities. So, call your local or long distance movers and choose a good NJ city for IT experts to be your final destination.
Top-rated connectivity
NJ is one of the most connected states. With one of the widest broadband networks in the country, the whole population of NJ has access to wireline service and more than a half of it also has access to fiber optic service. Companies that need a high-speed connection, can get super-fast WiFi and an extensive web of fiber optic cable in NJ cities. NJ companies have access to the fastest broadband speeds in the US. In fact, almost all businesses have access to broadband 100 mbps or more.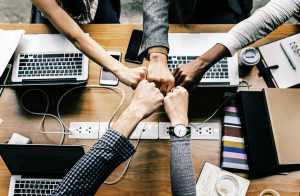 The best NJ cities for IT experts
The cities that have the greatest potential for attracting and growing tech companies are Jersey City, Newark, Hoboken, New Brunswick and Princeton. Why? One of the reasons is that these cities are on the main rail line. Moreover, they have universities and many students like to stay in the area after graduating. If you're considering New Jersey office relocation or staring a new business, these are the top-rated NJ cities for IT experts.
Newark
The largest NJ city, Newark, is becoming a tech hub. It is located in one of the richest areas in the US. It has an international airport and two train stations linking it to Midtown and Lower Manhattan 24/7. Furthermore, it has one of the busiest ports in the US and seven major highways. This college town has institutions of higher education with leading technical and engineering programs. Finally, Newark's fiber optic network is the best in the world.
Jersey City
JC's live/work environment is exactly what new tech companies, especially startups need. There are also the available tax credits, plus you can save money by being on this side of the Hudson. Many companies are moving from New York to Jersey City because of the lower costs and the tax credits that NJ offers. 
Hoboken
Just like Newark and JC, Hoboken has its own tech meetup. NJ Tech Meetup is the largest technology meetup in the state. This city is America's most transit-dependent city. In fact, more than half of its residents always commute to work using public transportation. The Stevens Institute of Technology has produced a lot of Hoboken's IT experts.
New Brunswick
New Brunswick is another name among the great NJ cities for IT experts. It is both convenient and affordable. It has everything young employees need – a variety of housing options, cultural venues, restaurants and access to the train station. A new project called The Hub at New Brunswick Station will include residential, retail, office, lab, and tech space. This will be another location for many companies, including those technology-based.
Princeton
The last NJ city for IT experts on our list is Princeton. The famous Princeton University is one of the reasons this city is emerging as a hub for tech-based companies. Tech meetups are very useful, especially the Third Friday Meeting. It is a group of investors many of whom are willing to invest in new things, having sold their companies.