Some of the items among your possessions are very fragile. Among these, some are very valuable. Naturally, you don't want to lose any of your precious belongings. This article is here to help you with some tips on how to pack fragile items. But first…
What do we define as fragile items?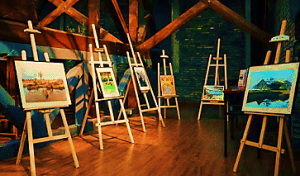 Fragile items are, simply put, items that can easily break due to external factors, such as physical force. Of course, when we say "physical force", we're not talking about hitting a mirror with a baseball bat. However, said mirror can easily get broken due to a, say, large pothole or bad packaging. To avoid that, you should call a reliable moving company NJ. Some fragile items are:
Aforementioned mirrors;
Computer hardware (computer cases, monitors, hard disk drives);
Printers, projectors and other sorts of office equipment;
Musical instruments – especially pianos and drum kits;
Fine arts objects, such as paintings and sculptures.
A reliable moving company will pack fragile items with ease
Many moving companies do not differentiate between standard and special packaging. Vector Movers, however, do. Let's examine both of these a little, shall we?
Standard packaging does not include fragile items. For this reason, the packing is standard – after all, you don't need special, custom-made boxes to pack a pair of old shoes, or, say, a couch. These objects will be fine on their own.
Special packaging, on the other hand, is quite different. To pack fragile items, you need to first look at what they are. You see, some items might need disassembly. This is the case, for example, with expensive chairs and PCs.
A reliable moving company will pack fragile items in such a way that they never come to any harm. They will secure your items based on what the item is – for example, we might use padding to protect your PC from bumping against its container.
6 useful insider moving tips to help you pack fragile items
1#: When trying to pack fragile items, you have to make sure they're well protected
Fragile items, by default, cannot survive a journey to any part of NJ by themselves – no matter if the said journey takes place by boat, van, truck, plane, or something else entirely. If you do not put padding around them, they will bump against the insides of the crate or box, thereby making sure they suffer permanent damage.
You can avoid this even if you're packing these items by yourself. There are several things that you will need. These are:
Lots and lots of duct tape;
Old blankets, clothes or rags;
Boxes, wooden crates, and similar containers;
Plastic foil – perhaps not necessary, but always welcome!
What you need to do is wrap your items. For smaller items, such as plates and cups, old socks will do. To protect a small but valuable cup, you can put the cup into a sock and wrap it in another sock for extra protection. Sounds gross, I know, so wash the socks first!
#2: Sometimes, you will also have to protect the container itself
We've already established that you need to protect the insides of the crate in order to pack fragile items. What we haven't established is that you should also protect the crate itself. What this essentially means is that it's a pretty good idea to wrap the boxes in plastic wrap, each of them, several times. This will create a great buffer against damage.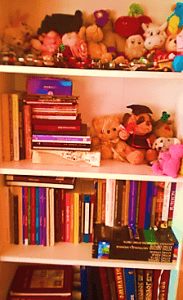 Plastic wrap is cheap, so you can buy as much as you'd like from your local store. Putting wrapped boxes next to each other will dampen the damage, and the friction will prevent the boxes from sliding, for example, during sudden braking. Is it a chore? Oh, certainly. Is it needed? Only sometimes. Is it useful? Definitely.
#3: To pack fragile items, use some protective wrap magic
Plastic wrap foil is without a doubt useful. What's even better, though less accessible, is bubble wrap. For extra padding, you can use sheets of paper. What's good about bubble wrap is that you generally don't need more than a single layer. It's thick and it's filled with air, which will make sure that any potential incoming force (such as a speed bump) will be amortized.
#4: Taking care of the big stuff
Alright, you can wrap very big things. You can easily wrap a carpet, a chair, even a table that you have previously disassembled. However, what about the really big stuff – beds, wardrobes, and the like? Well, that's where you may need a strong back. If you don't want to haul such weight (and we wouldn't blame you one bit), you can disassemble it. However, big stuff has its practical uses. For example, you can empty the wardrobes and pack them tight with your stuff, thus saving precious space. When it comes to saving space…
#5: You should definitely empty the smaller commodes
They're light, they're easy to carry, and, when full, will protect your valuables just fine. They only need a few layers of wrap, and they do not break easily. Your moving company will be more than grateful that you took the time to pack fragile items by yourself. It's difficult labor sometimes, but it definitely pays off.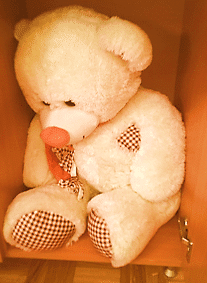 #6: You should de-clutter your home before you pack fragile items
This is a bit of general advice, but still, it will make your moving experience that much easier. You see, with lots of clutter, you will not be able to pack your stuff properly and on time. If you do, however, not only will you be able to have an easier moving experience, but you may also find something that you thought you had lost, such as an old piece of jewelry.
You should always stay organized while packing. Your budget and your nerves will be grateful for it, but so will your moving company, which will surely appreciate your good will and effort!