Having a pet is an amazing thing for the family. We know many people who had an adult dog at the time their kids were born. One of the highlights they talk about so often is the fact that their kids got to learn to walk by holding onto their family's dogs. Stories such as this one are the type that brings true value to having pets. They also make pets true members of the family. So, let's see what happens when you are moving with a pet to New Jersey. What should you count on in this case?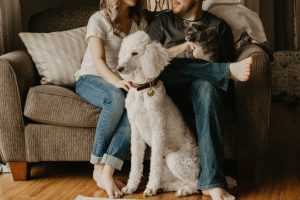 Can you have pets in your building?
Firstly, you have to make sure your apartment allows holding pets. In case it doesn't, figure out what you're going to do. We honestly believe you'll stand by your pet and make sure you move to a building where it can have a happy life with you.
Make sure you actually bring your pet with you when moving with a pet to New Jersey
This may sound quite obvious, but you would not believe how many people actually forget their pets at their old home. Therefore, before you start loading your stuff onto the truck of your movers in Hudson County, for example, designate a spot for your pet. If you are taking it in your car, make sure you know where you want to put it. Leave an empty space there in order to remind you that there might be someone you are missing. Also, take your dog for chipping. It can help you locate it anytime and especially on the day of the move. Your pet can go missing and instead of searching for it all around, you'll have the right tools to find it quickly and move on.
Make sure your pet is accustomed to the kennel
Some of us like kennels for out pets while others find them oppressive and limiting. However, there is no arguing that kennels are something you must count on when moving for moving with a pet to New Jersey. Depending on whether you are going to drive your pet to your new destination or you will have it shipped either by Vector Movers NJ in a truck or by plain, you should make sure your pet is accustomed to it.
Probably the best way to get it used to it is to have it sleep in it for about a month before to move. Pets will feel more comfortable with spending a full day inside of it if they had already been introduced to it before. You may like it or not, but the kennel can be your best friend on the moving day.
Driving or flying when moving with a pet to New Jersey
This question is pretty easy to answer. If you can, drive your pet to your new home. It is less expensive and hustle-free. Putting it on an airplane is much more complicated than what it seems. Firstly, procedures for transporting pets on airplanes differ between companies. Secondly, there are requirements your pet needs to meet in order to be welcomed aboard. Additionally, do you have an idea of how much it would cost to transport it? You'd better check it out. All we can say is that it won't come cheap. Lastly but surely not least, flying is a stressful situation for your pet. I'm sure you will understand that it will feel more comfortable with you in the car.
Is it better to move our pet after or before moving yourself?
Some people like moving their pets after they have settled in their new home. Others like doing it before if there is someone that can take care of their pets in the meantime. Give it a thought, because you may appreciate not having to worry about an animal on the day when all you need to do is make sure all of your possessions find their way safely and soundly to your new home.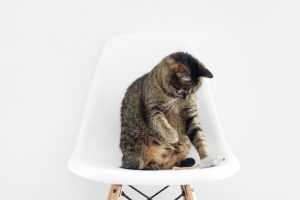 Another option is to ask a friend to babysit your pet while you prepare for the move. Once you are all over with it, you could and pick it up. Picking it up on the day of your move is also a thought to consider. This way, you'll have all worked out and your dog or a cat could just jump into your car and off you go!
A dog license is mandatory in New Jersey
You may be surprised that every dog older than seven months s required to obtain a yearly license in New Jersey. While the term license can be sound like a permit, it is not exactly so. The idea behind licensing dogs in New Jersey is to enhance vaccination against rabies with New Jersey pets. In order to receive a license, the dog owner must present a proof of vaccination. Furthermore, the proof should also showcase that the given vaccination is valid through ten months out of twelve-month licensing period. You don't need to present a license only in the case there is a medical reason for that.
Obtaining a pet in New Jersey
In case you are still thinking about getting a pet for your family and have not moved to NJ yet, you might want to consider an option of obtaining one once you arrive. We understand that it may be months before you move and that you kids are yearning to get a pet. However, you would do a good for local animals if you obtained one after the move.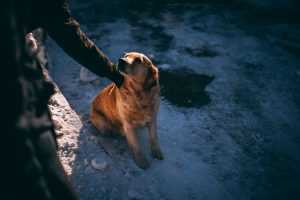 As a matter of fact, pet stores in New Jersey that opened after January 12th, 2016 are allowed to sell only cats and dogs received from animal shelters and animal rescue organizations. Given the number of animals that are roaming free around the country that could use some lovin'. Plus, they have a lot of love to offer. Therefore, adopting should be your first choice. No matter whether you are moving with a pet to New Jersey or you're getting one at your origin town.