Hiring reliable fine art movers can prove crucial to successfully move the art that you possess. The art collection that you possess has surely been something that you've been carefully investing in. Do you keep all of your artwork on display in your home? Or do you have some of them put away in order not to damage them? While not many people possess such expensive art pieces as to fear a break-in, we do like to know that our art is safe, wherever it may be. That is why it's important to hire reliable fine art movers. You need to make sure that your art is going to survive the move. Also, you need to feel at ease while the move is happening. If you are nervous about whether you wrapped your artwork in bubble-wrap enough times, you might forget to take care of other aspects of the move.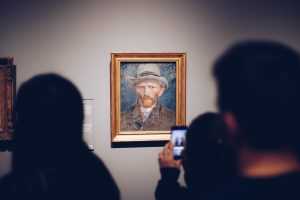 Information is the key
Knowing that you are hiring a reliable moving company is the perfect start. Such a perfect start is going to lead you to a perfect ending as well. In order to make sure that you are hiring the best fine art movers, you need to scratch below the surface of the adverts you will likely see on the internet. Commercial moving companies in New Jersey are investing very much in advertising. It is a big market after all. This has lead to some companies representing themselves more in more reliable light than they actually are. Therefore, you should make sure that they are the right company to hire. Still, how do you do that?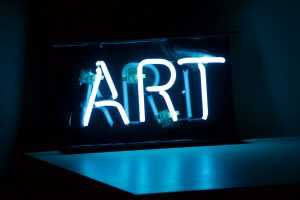 There are some steps that you can take in order to make sure that your preferable moving companies are reliable:
Check comments on the internet. Luckily for us, nowadays it is easy to find out what other people thought of a company after they were moved by it. Therefore, do not skip the most important first step, and google!
Ask for recommendations. The best way to make sure that you are dealing with a reliable art moving company is to come by one through a referral. If you are into art so much, surely you will know people who have had experiences with moving companies. You should ask them how a move went with them. Even if they cannot refer you to someone, surely they will tell you what to pay attention to.
Know what you are after
No matter what you are after, you need to know what you are looking for. Therefore, make a list of bottom lines and conduct an inquiry. Write down the information that you have gathered and use it to facilitate the decision-making process.
Make sure your moving company has the tools for the job
One of the common mistakes that people make when they are moving artwork is that they assume that any furniture movers NJ will have the required tools to move art pieces. This simply is not true. There are companies that specialize in moving art. It is them that you should be going after. Therefore, when you talk to your preferable moving company, ask detailed questions. It would be even better to visit them before you sign a contract. When you arrive there, ask them to show you the tools that they are using to move art. Only then will you be certain that your moving company is the right one for you.
Hire fine art movers that offer packing service as well
If you are going to move your artwork, you are going to make sure that it is well-packed. And who can pack it better than professionals? Nobody. Therefore, ask moving companies that you are in touch with whether they offer the packing service as well. Professional movers usually do this. It is a good idea to let them pack your items for you, including art pieces because they have been through it many times so far. They will know the techniques to pack artwork. Also, they will have packing materials on hand. Enough of it. This means that they will not be scraping bubble-wrap in order to pack your items. If it may seem too expensive to have them do it for you, just imagine how expensive it would be to damage your art.
In order to make sure that your preferable art movers will pack your items correctly, ask them to show you a picture of packed items or to let you see with your eyes how they do it. You should not feel bad about asking so many questions and making requirements. They would do it if they were you. Also, if they are as good as they would like you to believe they are, they will have no issues with telling you all of this information or showing you the pictures.
Negotiate the price
In order to receive the best price, you should firstly, contact a few different fine art movers. Ask them the question that we talked about earlier and get information on the price. After you have done your research, compare prices. It is very important not to go right after the cheapest one. Depending on what is included in the price, the expensive ones may prove to be even the most affordable.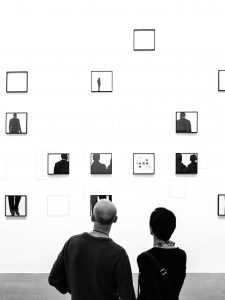 Anyway, after you have made your decision, try to negotiate the price with the company that you are opting for. Let them know that you have a better offer somewhere else, but that you like them. Also, try to come up with a tangible reason why their price should be lower than the one they quoted you. Every company in the service industry is going to try to charge as much as they can. It is up to you to not let them overcharge you.