Moving is a big project that requires planning and research. Be it that you are moving to Elizabeth, NJ or any other New Jersey neighborhood for that matter, you need to get yourself informed. There is nothing to gain by simply putting your stuff in a truck and relocating without any prior research. Here is what you need to know about Elizabeth, NJ, how to move there and how to work with reliable Elizabeth movers.
Elizabeth, NJ
You cannot talk about NJ without talking about Elizabeth. It is the county city of Union County and the largest city in it. The total population of Elizabeth is around 130,000 by 2010 estimates. This places the city as the 212th largest in the nation. It is such a gorgeous city that is was ranked as one of the 50 greatest cities in America by Popular Science magazine.
History
The old residents of Elizabeth are proud of it's rich and long history. British settlers settled the area in 1664. It experienced its fair share of battles during the American Revolutionary War. When George Washington went to Manhattan for his inauguration, he started his journey in Elizabeth. Since that time, Elizabeth has had numerous transformations going through industrial and information age. Even today, the city is developing and changing while being led by its mayor Chris Bollwage.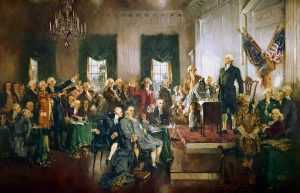 Current lifestyle
Nowadays Elizabeth is quite diverse. There is a strong presence of Hispanic culture as 64% of its population have Hispanic origins. It is mostly industrious with very well set business all around. People were concerned about the safety in Elizabeth since terrorists planted a bomb on the metro. But, the police have done their job well and made Elizabeth much safer for everyone.
Cost of living
You shouldn't consider moving to Elizabeth, NJ without knowing what is the financial situation. Well, the median household income in Elizabeth is $43,568. The median home value is $263,600. Most of the homes in Elizabeth are owned so you can expect to pay a larger rent then you would in neighborhoods that are mostly for rent. You can further check costs of living online to see exactly how much money you will need to live in Elizabeth, NJ.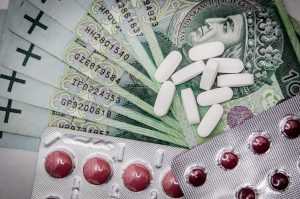 Moving to Elizabeth, NJ
If you are still keen on moving to Elizabeth, NJ you need to do it right. You need to take moving seriously if you are going to do it properly and efficiently. There will be many things to plan and execute and we will try to provide you with important advice for moving to Elizabeth, NJ properly.
Packing
You can pack yourself. All you need is time and a little organization, and you can pack yourself without any problems. First, make sure that you have all the necessary quality packing materials and equipment. You can find free moving boxes in every larger store. Just make sure to give them enough time to save them for you. Start preparing for packing a month in advance and start packing a week in advance. Be careful when labeling your boxes. You need to make sure that whoever is handling your box is aware of its content so they don't accidentally mishandle it.
Moving
Now, for moving, you have to get a professional to help you. You may be able to organize a truck and everything, but trust us, it is not worth the hassle. There are so many things that need to be done correctly that we will not even try to list them. And it is best that the experienced professionals do all of those things. The odds of you, as an amateur, moving without any difficulties is staggering. Don't risk it at is probably will cost you more than it would've cost you to get professional movers. You should even consider making your move as eco-friendly as it can be.
How to find and work with reliable movers
That is an important question. As movers will be a vital part of your move, you want to invest as much time as you can in finding the right ones. But, how do you filter all the Union County moving companies? Well, you approach it to step by step. And after you find them, you've got to know how to work with them if moving to Elizabeth, NJ is going to go without problems.
Finding movers
Start off by looking for local movers. You always want to go local as you can more easily check them out if they are reliable and legitimate. Plus, the move itself will cost you less as they will have to spend less time driving from their place to yours. Next, you want to get an estimate. That will tell you their price of service. But, even more importantly, you will be able to talk with their representative. By doing so you will be able to find out what their business model is and how they approach moving projects. Ask for referrals and reviews to filter your potential movers as much as you can.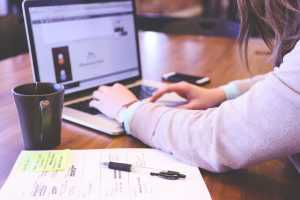 Working with movers
Once you find the right movers you need to know how to make the most of them. First off, you will need to make a comprehensible moving plan. Both they and you should be completely familiar and on board with the plan. Make sure that you understand every advice they give you and that you ask if anything is not clear. Now is not the time to be shy. Rember, there are no stupid questions when it comes to moving. Next, you want to think of yourself as a part of a team.
So, do not try to micromanage them. Just make sure that they are up to the task and warn them about any potential mistakes. If your movers have done a good job you should consider tipping them by giving a few bucks or by buying them some food and drinks.