Whether you are relocating across the country or across town, alone or with the help of professional NJ movers, there will be many expenses. Some of them you can anticipate, others are easy to overlook. Do not let these unexpected costs catch you by surprise. Preparedness and awareness can save your family budget. Therefore, learning what the hidden costs of moving are and how to reduce them, if possible, is of utmost importance.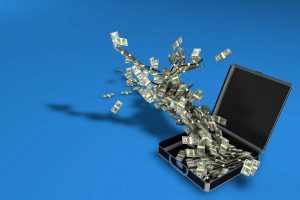 These are the most commonly hidden costs of moving
Purchasing packing supplies
People often underestimate the importance of quality packing materials and the amount they'll need. All the boxes, bags, newspapers, and cloths you already have at home may not be enough. Yes, you can get a lot of those for free, but what if you can't? You need to go shopping or purchase them directly from your movers. Therefore, it is not a good idea to be stingy with packing supplies, especially when packing fragile items. The more you spend on packing supplies, the more protected your stuff will be.
Purchasing moving insurance
Reputable NJ movers would never treat your possessions poorly. It is their responsibility to handle each and every item with maximum care and the likelihood of losing something due to your movers' neglect is slim to none. Nevertheless, accidents happen to the best of movers, which is why you need proper coverage. Most movers from NJ will offer a few insurance options. You should decide which one fits your needs and your budget, depending on the number and value of your belongings.
Renting a storage unit
When moving into a smaller space, we often need to rent a storage facility. It should be a safe place where your items can stay until you figure out what to do with them. This is one of the hidden moving costs because a lot of people realize they need a storage unit on the move-in day. To avoid this, measure your new place and your belongings before it is too late. Honest companies that provide storage services will help you get the precise quotes in Jersey City, and you'll know exactly how much money you need for storage.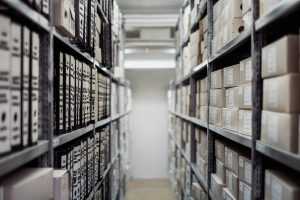 Moving animals
Pets react to moving in many different ways. While some of them may be calm, many pets suffer from anxiety. After days of noise and strange people parading through your old home, they are already pretty tense. Then, there is separation anxiety if you chose to move your pet separately. Besides, boarding your pet can be quite expensive, even when it is one night only. Therefore, your pet should move with you, in your vehicle. Bear in mind that your pet needs food during the trip and a pet-friendly hotel.
Additional moving company fees
One of the best-hidden costs of moving is the stair fee. Many movers charge extra if there is no elevator in your building, or it doesn't work, and they have to carry your items up to the stairs.
Moving valuable objects, such as artwork, usually comes with extra charges, too. Moving artwork requires special training and special moving supplies. Some moving companies refuse to move artwork. In this case, you'll have to hire other professionals.
The moving quotes NJ movers give you before the move will match the final price unless there are more items than expected. For example, movers often have additional fees for moving particularly big and heavy items. These include pool tables, pianos, large closets, etc. If you don't tell them about these items in advance, the bill will surprise you.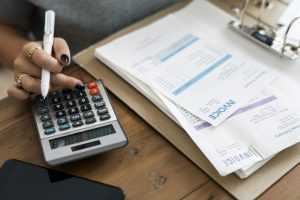 Tips for the movers
Even though it is not required, tipping your movers is considered common courtesy after using their services. People usually tip between 10 and 15 percent of the total amount. Moreover, providing food and refreshing drinks is customary, especially if your helpers are your friends and relatives.
Cleaning your home(s)
No one should move out of their old place before cleaning up after themselves. Still, the place we are moving into is often far from spotless. So, we all need to do more or less cleaning, twice. You also have two options here – hiring professional cleaners or doing it yourself. If DIY is what you prefer, think about the cleaning supplies you're going to need. A good way to cut this hidden cost of moving is making your own cleaning products. There are many online tutorials on how to prepare homemade cleaning products that are as efficient as the ones you buy in the supermarket. In case you do not have time for this, compare different cleaning companies' estimates, chose the best offer, and let them clean.
Numerous travel costs
While your belongings may be in the moving truck, you need to get to the location on your own. Consider what the best means of transport is and make sure to book your ticket well in advance because you might get a discount. If you chose driving to your new place, consider a lot of hidden moving costs, such as gas, tolls, and potential repairs to the vehicle. The amount you need to put aside for these things depends on the distance and the route you take. Moreover, you'll need to eat something during the trip or even stay in a hotel. To cut travel costs, study and compare different routes and chose a hotel that's outside of big cities.
Utilities
This is one of those hidden costs of moving you cannot avoid. Disconnection and connection fees must be paid. So, call your utility companies on time and find out how much this will cost. You need to find a way to incorporate a cancellation fee into your moving budget, if you have signed a contract with your cable or internet provider.