Period of moving, no matter whether you're moving houses or apartments, can be difficult to manage. There is so much work to take care of that sometimes you simply put other important things aside. In such cases, people try to do only the most important tasks on their mind, while the rest are sometimes a bit neglected. And so, we come to the ultimate question of whether to help you moving professionals when they are going about their business or not. One could find various arguments in the favor of helping them, while another person could validly defend the position of staying put. So, what is the right answer to the question:"Should you help movers?"
The correct answer is yes, with a one but. There are things you should meddle with when helping your movers and there are times when you should leave them alone. Let's see what you can do while moving and what you should not do.
Should you help your movers with packing?
We're pretty sure everyone's answer will be a thunderous yes. And that would be the correct answer!
In order to unpack quickly and easily, we are sure you would like to know the exact location of your stuff. When we say exact location we mean in which box a particular item is. It is a good idea to make a general list of your items and the boxes they are assigned to. This means that in case you need something ASAP, you'll be able to take a look at your list and find out where to look for it.
Additionally, by packing your stuff yourself you will make sure they are all well protected. Glass and ceramics are easy to break. Wrap them up in plenty of layers and they will be well-protected. While your NJ movers may also pack them and protect them well, you will have a piece of mind if you do it yourself.
Should you help movers prepare the rest of your items for the move?
Preparing your items for the move should be done by you. By getting it all ready, you will save money in case you are paying your movers by the hour. In case you are not you will save your nerves, at least. Here are some of the things you should do by yourself.
Take care of electric appliances
One of the most helpful things you can do for your movers is to unplug all of your electric appliances. Unplugging them probably represents a drag for you. Well, it represents the same for your movers. So, unplug them yourself and let your movers take care of more important aspects of the move. Once you have done that, fold all the cables, label them and place them in a bag. This will help you reconnect them once you arrive at your destination.
Should you help movers with packing shelves?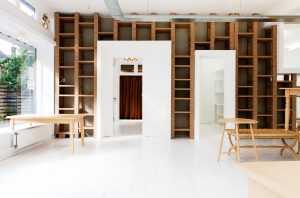 Well, the answer is both yes and no. Yes, you should help them with shelves. No, you should not help them pack your shelves. What you should do is pack what is on those shelves. A few boxes would probably suffice. A few… Once you have done that, unscrew the bolts that need unscrewing. Place the bolts in separate bags, label all of them and place them in a box with other screws and bolts that you will use later to set shelves up again.
Off the wall, everything should come
Strip your wall of everything that currently hangs on them. People usually keep sensitive and important stuff on the wall. You can usually find their diplomas, certificates, trophies and paintings hanging off of them. Some of it has sentimental value while other items have monetary value. No matter which value they hold and how valuable they are to you, surely you would not want anything happening to them. Therefore, take them off the wall, wrap them up and pack them up. All your movers should do is pick the boxes up and load them onto the truck.
Furniture is yours to take care of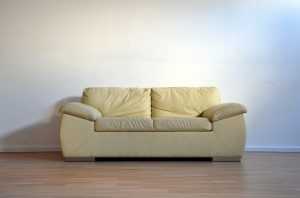 The key to a successful move is to be ready when movers arrive. This means that you should finish with dissembling your furniture at least a day before the movers arrive. Do it yourself and once they come you will be able to start taking all of your stuff into the truck. The arrival time of Hudson County movers should be about 10 am. Obviously, they nor you will be happy waiting for furniture to be undone. When you can get it done yourself before they arrive, you'll once again save money, but also execute the move more quickly that if you had to wait for them to do it for you. And pay them to also.
Keep your movers hydrated
Decent and reliable NJ moving company will do their job without any unorthodox requirements from you. Every worker will make sure he has something to drink on him at all times. They, however, will respect you more if you prepare refreshments for them. Having a bottle of cold lemonade or soda on your hand is really not a big deal for you. For them, this will be very helpful because that will be one thing less on their mind to worry about. They will have more time to concentrate on your belongings and its transport. Furthermore, snacks are welcome as well. While you do not have to make sandwiches, you can at least buy and serve them chocolate cookies.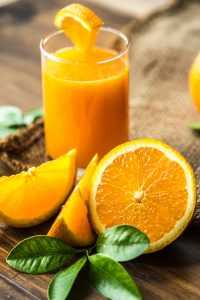 The final answer to the question Should you help movers
As you have seen, movers are human, just like you and me. However, instead of asking a question of Should you help movers, try paraphrasing it. The right question would be How could you help your movers. When you are uncertain about whether there is something more you should do to help your movers imagine being in their shoes.
Still, there is a line that you should not cross. Do not try to meddle with loading your items onto their truck. While you may be trying to help, you may also be making it harder for them to do their jobs. Therefore, help them with undoing your furniture and packing your bags. The rest should be left for them to take care of.