Moving your home or business requires to think about many important things and to make some crucial decisions. In a short amount of time, you have to think about many moving steps, from buying packing supplies, packing your belongings, to choosing the right move date and picking the best moving assistance. The big number of things on your do-to list raise and you have to stay focused and relaxed as much as you can. This is the time when you definitely need professional help. Hiring a reliable moving company is the half of the successful moving process. But, you have to be careful if you want to avoid fraudulent movers. That's why you should know questions to ask a moving company. Choosing the right moving company will reduce the stress and anxiety during the move.

Questions to ask a moving company to fit your specific needs
With thousands of moving companies today, you should be very careful when picking the one for your relocation. If you want a moving company that can satisfy your specific needs and requests, it is important to know the questions to ask a moving company before hiring. Follow the list of important questions:
Do you have a moving license?
To avoid fraudulent movers and moving scams, it is important to be sure the moving company is properly licensed. So, the first step in hiring a moving company is asking them for a license. You can also check it on the United States Department of Transportation website. Each state has its own set of moving regulations and licenses, so make sure to check it. Especially when it comes to long distance moving services NJ, you have to be sure they have required licenses to cross the border. License and insurance are the two most important thing you should check out before hiring a moving company.
Do you have the experience to handle my type of move?
This is the next question you should ask your moving company. You have to be sure they have the experience to handle the specifics of your move. If you are moving your home, you need movers with experience in residential moves, but in case you are moving your business, you need experienced office movers. So, check their experience and expertise before you sign a contract.
What about insurance?
No matter you are moving to the next neighborhood or another country, your moving company should have multiple liability coverage options you can choose from. Licensed movers will have two types of insurance: full value protection and released value.
Full Value protection – you can replace the value of lost or damaged items
Released value protection – the protection is minimal and you don't have additional charges for it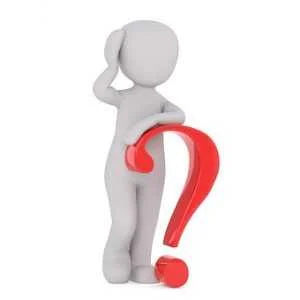 Do you have references?
Another important part of hiring a moving company is checking their references. A trustworthy moving company will provide you with references and representative will give you important information. You should also check their online reviews and ratings. But, you should be careful to recognize the fake online moving reviews. So, check their U.S. DOT number, Better Business Bureau rating and stories from previous customers.
Can you provide a binding quote?
Nobody wants to spend a fortune on a move, and nobody likes unpleasant surprises. That's why you should hire a moving company that offers a binding quote and you will know the exact price of the move. Many moving companies offer non-binding estimates, but it means your price can change, which can be a very bad thing. So, the binding estimate is the much better solution. Ask your moving company for moving quotes NJ and binding written estimates so you can plan your moving budget. Also, you can compare estimates from a few different companies and pick one that is the perfect choice for your budget.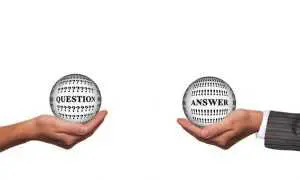 Other important questions to ask a moving company:
How long will the move take?
Can I contact the driver on a moving day?
Can you provide me with packing services?
Are there any potential additional charges?
What additional moving supplies will I be paying for?
What forms of payment do you accept?
Will you pack specialty items, such as TVs and electronics and other heavy and bulky items?
Can I expect delays on the delivery date?
Besides all these important questions to ask a moving company, you should also check the company's background, and to think about the services company offers. You should find the moving company that can offer you the services you need and the price convenient for your budget. The perfect choice is – the great balance between quality moving services and moving price.