Moving to Newark should be one of the best things that happened to your family. That is, of course, if you organize your moving process the right way. If you are not familiar with the preparations for the move, make sure to keep reading. Here are some basic guidelines for planning a successful move to Newark.
Find out more about Newark before your move
If you plan to relocate your entire family to Newark, you should know more facts about it. First of all, Newark is the city with the largest number of residents in New Jersey. It is also one of the oldest European cities in the USA. If you are moving to Newark, you should know that it is a very family-oriented city. It is a home to many important educational institutions. To name a few, there is the Newark campus of Rutgers University, the New Jersey Institute of Technology and the Seton Hall University's law school.
Moving to Newark will allow your family to explore its rich culture. The Newark Museum is just one of the many cultural sites that you can visit. If you prefer spending more time outdoors, you shouldn't miss the summertime beach scene at Asbury Park.
Engage your family in moving preparations
Talk to your kids about moving to Newark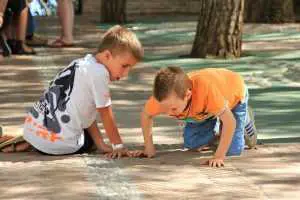 Moving to Newark is going to be a big change for your family, especially for your kids. If you want to help them avoid stress during the moving process, you should prepare the kids for the move. Talking to children about the moving process might be difficult, depending on their age. Also, the reason for moving might play a key role in their acceptance. If you are moving because of a divorce or a loss of family member, try to make the move as pleasant as possible.
In case you organize your moving process well and don't stress too much, it will be easier for your kids to accept the upcoming changes. If you are a parent of a preschooler, make sure to focus on the positive sides of your relocation to Newark. On the other hand, teenagers might have a difficult time. It's understandable since all of their friends will stay in the city you are currently living in. All you have to do is to make sure your kids see the benefits of moving to Newark. This way, the entire family can have fun and get involved with the moving process.
Everyone should get a task to do
Preparing children for the move can be a daunting task. Besides getting everyone ready and packing the moving boxes, you also have to look for residential movers in New Jersey. What you can do is to delegate all the chores to every member of your family.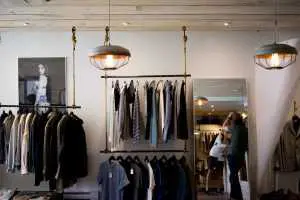 In case your kids are toddlers, make sure to organize all the help you can before the moving day. Ask a family member to help you with children while you negotiate with the moving company. Another way to organize things is to hire movers for the professional packing services in NJ. If you have professionals to pack everything down to the last moving box, you will have more time to spend with your family.
On the other hand, older children will feel more than happy to get involved with the packing process. If you organize on time, you can let your kids sort out their clothes and other belongings. Also, packing and labeling of the moving boxes might be so much fun!
Contact the best movers before moving to Newark
If you want to make sure to take the load off your shoulders and not stress about the move, you should hire professional movers. Many people try to avoid doing so, in order to save money during the move. However, the energy and time needed for the DIY is not always worth all the money you can save. If you start looking for reliable movers in New Jersey on time, you can find the ones that fit within your budget.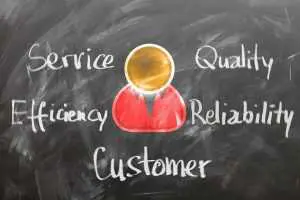 Searching for movers can be pretty easy if you know what you're looking for. For starters, you should browse the internet and look for a website presentation of the top-quality movers in New Jersey. You will probably notice that some moving companies even have an online moving cost calculator. Its purpose is to help you calculate your moving costs before hiring the moving company. Based on factors like the size of your home and the distance of your relocation, you can plan your budget and get the free estimate of the moving cost.
Pay attention when choosing the right moving company
In the end, a moving company you hire should be trustworthy and reliable. If you never hired movers before, here's what you should pay attention to:
Look for movers that have experience. Whether you are moving locally or long distance, a moving company should keep your belongings safe during the transportation.
You don't have to agree with the fixed price of your move. Although many moving companies offer a fixed price for a move, some of them might be frauds. Stay alert and watch for signs of additional or hidden moving costs, especially when hiring long distance movers NJ. Don't forget to read the contract before signing it.
Before you hire movers, pay attention to the way their representative is communicating. If you have a feeling that he's more than happy to give you all the information regarding your move, it's a good sign.
Moving to Newark should be the big and positive change for the entire family. Make sure to start preparing on time and get all the help you can. After all, you should leave some time to plan your new life in New Jersey.