Welcome to one of the prettiest and richest states in America. New Jersey consists of three regions – North, Central, and South Jersey. Each one of these three parts has its unique geography and culture. There are 565 municipalities that vary in size. NJ's neighbors are New York, Delaware, Pennsylvania, and the Atlantic Ocean. Read this guide to find out what moving to New Jersey truly means and how to prepare for it.
Documentation
Documents are among the things we often forget when moving home. As a resident of NJ, you will need an NJ driver's license which has to be transferred within 60 days after moving to New Jersey and an NJ ID. In addition, you need to register your vehicle. You also have 60 days to do it. A moving permit is not necessary when moving to New Jersey. However, local parking restrictions exist in many cities. If you wish to vote, you should register at least 21 days prior to an election. You need to send a hard copy of the application to your County Commissioner of Registration. For more information regarding these and other documents, visit the DMV website. As you can expect, there will be several documents to provide and fees to pay in order to get this paperwork done.
Good places to live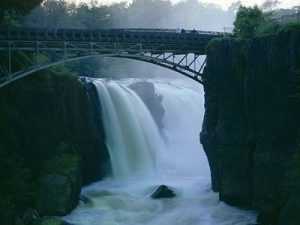 Trenton – the capital; government is the predominant sector in Trenton; other notable sectors include trade, services, and manufacturing.
Newark – the biggest city in the Garden State and a transportation and shipping port.
Elizabeth – a transportation and commercial center.
Paterson – its popularity as a tourist hot spot is increasing.
 Atlantic City, Ocean City, and Cape May – wealthy, sea resort towns.
Princeton – a wonderful place to raise a family with access to excellent schools, universities, an impressive public library and healthy food straight from the farm.
Heathcote, Ridgewood and Chatham – also smaller, quieter towns, well connected with big cities.
How much will moving to  New Jersey cost you?
This state is one of the smallest but also wealthiest states in the country and a very desirable place to live. There are several factors that affect the cost of living in this state. We took state and local taxes, food prices, utilities, housing, healthcare and education into consideration. The income per capita is $37,288, which is above the national average. The living cost is also higher than the US average, 22.5 % higher, to be precise. The housing costs and taxes are higher in comparison to other states. Moreover, most households spend a lot on gas due to longer average commuting time.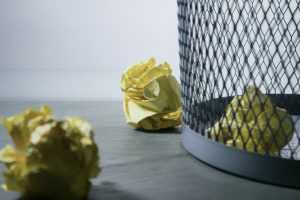 What kind of weather to expect?
The climate is relatively predictable but it can get very harsh. In New Jersey, the summers are hot and humid while the winters are cold. The northwest part of the state is cooler, with a humid continental climate. The rest of NJ has a mesothermal climate. During the winter months, the temperature ranges between the low 30s to about 16°F. On the other hand, in the summer,  the temperatures range between the low 60s and high 80s. The state gets quite a lot of precipitation. Nor'easters hit NJ from late fall to early spring. This kind of extreme weather comes with strong winds, floods, and blizzards. Extreme weather conditions often cause power outages. Everyone living in New Jersey should have an emergency plan.
Although moving during the summer has its perks, the ideal time to move to New Jersey is early fall or spring since the temperatures are not too low nor too high. If you must move during the winter season, we strongly recommend preparing the vehicle for harsh winter conditions. Try to avoid nor'easters that often happen during the colder months. If you're moving in the summertime, make sure to stay hydrated and avoid the hottest part of the day. Thunderstorms are also quite frequent during this season.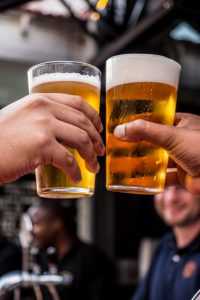 Schools and universities
The state of New Jersey values education and invests in it.  In fact, it spends more on public school students than any other state. NJ has some of the best elementary schools and high schools in the US. Furthermore, in New Jersey, you can attend some of the most prestigious universities in the country such as Princeton University and Rutgers University. In addition, there are many private, public and community colleges to choose from.
Traffic in New Jersey
If you move to a small town, you can get around by walking or cycling when the weather is nice. Still, owning a car would be useful for longer trips, wherever you live. When it comes to gas stations, self-service is not allowed in NJ. In 1949, pumping your own gas became illegal for fear of fire hazards. So, always wait for the attendant to serve you. Public transportation is organized and it covers the larger cities quite well. Unfortunately, traffic congestion is one of the bigger issues in NJ. Those who live here know it very well. You will need a lot of patience when driving along the coast, in and around cities. Since summer months are generally busier, they should be avoided when moving to New Jersey.
Moving to New Jersey
Any move can be a nightmare but it can also be a wonderful experience. It depends on you. Doing it yourself involves a lot of hard work and risks. On the other hand, with professional movers NJ, you cannot get hurt, exhausted or damage your belongings. If you hire professional packers NJ to do the packing and unpacking, the move will be even quicker and safer. They do everything for you while you sit back and relax.