If you live in New Jersey and perform a search for moving services NJ near me, Vector Movers NJ will be one of your top choices. We serve the entire state of New Jersey and we move across the street or across the country. We can move items that are delicate in nature, like pianos or fine works of art. We can be your piano moving service and we can also provide storage for your piano or any other items for up to 30 days for free.
Who are Vector Movers NJ?
We are a full-service moving company that is well-versed in short and long-distance moves. Our staff are highly-trained to perform tasks from packing to wrapping and of course moving. We take the time to carefully wrap your items to avoid damage during the move. We also fully wrap furniture items that may be scraped or scratched.  Our cushioning and protecting procedures are the standard way that we choose to move our customers.

What do the reviews say about our moving services NJ?
Your business is only as good as your moving services ratings.  Our ratings on Yelp are the highest they can be at 5 stars. Our customers have nothing but positive things to say about our company and the quality of the move they received. We also have an A+ rating with the Better Business Bureau to show that we have ethical business practices and that we truly do as we say we will do.
Trust Our Moving Services NJ

Vector Movers NJ is a highly ethical company that move your most valuable possessions to any distance you require. Our employees go through an extensive background check process and we hire people that work together as a family. Our family wants to help your family reduce some of the stress that comes with moving.
Moving Tips
As movers, we have seen a thing or two during our years of service to the community. We would like to share a few pointers to help you before and during your move:
Start packing up drawers and areas that you don't use on a daily basis a month or two prior to the move date. Consider sorting items for donation that you may not want to pack up and take with you on move day.

Use sturdy, heavy-weight tape to wrap your boxes and ensure they don't open during the move process.

Make sure there is a responsible adult available on moving day that can ensure everything has been moved and that can sign off that the move is complete.

Be ready on move in day to survey items as they are brought in to check for damage or anything that may be missing.

Having a floor plan available that has the rooms marked in coordination with labeled boxes can be a way to get the move going more smoothly.
Moving Service in Jersey City
We service all areas of New Jersey and can move you and all of your belongings to the next neighborhood, next city, or furthest state over. Vector Movers NJ is a local New Jersey moving company that understands the nature of a busy city and the chaos of driving and finding parking in these types of areas.  We are familiar with the Hudson River side and the urban districts in Jersey City, Hoboken, and Newark. Our local team knows the area and wants to be your local movers in NJ.
Full-service moving solutions

We call ourselves full-service movers because we can provide the supplies (if needed) and we can pack for you or partially pack for you. We can also move all of your items, even fitness equipment, and wrap and cushion them. We can also just show up with our moving trucks and load everything you have ready. We also provide storage services for free up to 30 days and longer for a fee if it is required. The quotes are built to your exact desire and we will never charge you any hidden fees. You are a part of the moving process and your voice is always heard from beginning to end. Our actual moving company is transparent in our dealings with customers and we only have employees that display integrity working with us. Strategic planning followed by hard work is the recipe for a successful move. And that is exactly what you can expect from Vector Movers NJ. When you add additional moving services on top of the basic ones, you get the best moving experience. All things considered, choosing full-service relocation is the most affordable option. Nevertheless, knowing that that isn't always necessary, we offer our clients the possibility to take care of some parts of their move without our help. Hence, you can customize the move to fit both your needs and your budget. We offer several kinds of moving services NJ to choose from. Select your moving services according to your needs and find out why we are the best moving company NJ currently has.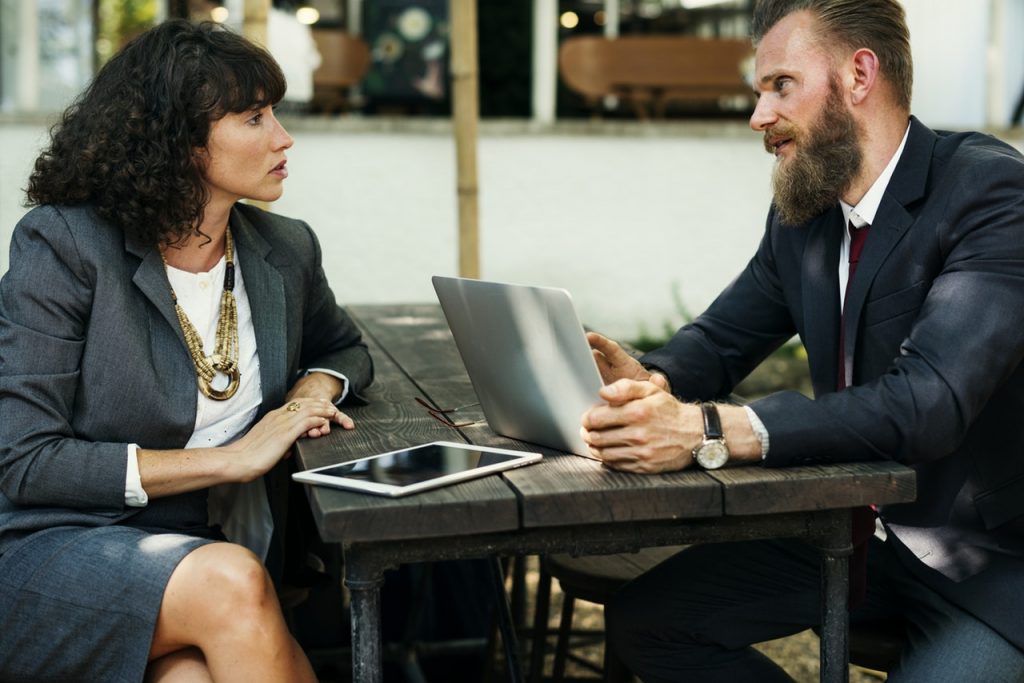 What moving services NJ do we offer?
Residential Moving
We know how important a home is. It is a part of who we are. A house becomes a home only when it's filled with the familiar objects we love. Unfortunately, moving house long distance is often physically and emotionally overwhelming. Whether you are relocating to a smaller or bigger home, across the street or across the country, Vector Movers NJ is ready to help. Residential moving is one of the most important moving services NJ we provide. In fact, we can proudly say that we have completed over 1,000 residential moves with success. Residential movers NJ treat your belongings, including valuables, such as fine art and expensive china, with a lot of care and dedication. Furthermore, we do background checks on our staff members, so you know who is entering your home.
Commercial Moving
Whether you're downsizing, expanding your business or simply changing address, office relocation can be a major turning point for your business. Our experienced commercial movers NJ will make sure you and your employees are satisfied with our moving services NJ. We make a detailed inventory of your documents, electronics, and other equipment, furniture, etc.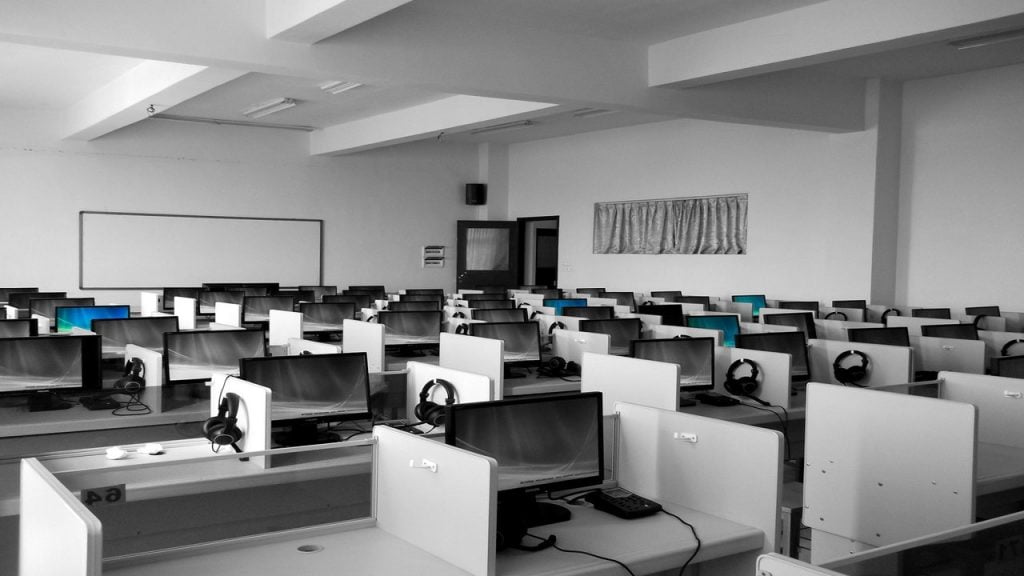 One of the major differences between residential and commercial moving is that business can't wait. The longer the move with local moving companies, the more money you lose. Therefore, commercial movers have to be quick and efficient, and that is exactly how we do our job. Together, we can come up with a timeline that fits your operational needs. Depending on what the least busy time of the week/month/year is, we make a commercial moving plan. We recommend moving on weekends or over a few weekends in order not to disturb your daily work routine. Additionally, if the homes of your employees need full-service moves, too, we can do both.
Local moving
Staying in New Jersey? Look no further. Your neighbors are here to help with high-quality moving services. People often make the mistake thinking that short-distance moving is a simple task that can be executed quickly and easily without professional help. However, it can be as complicated as long-distance relocation or interstate moving. It involves all the usual risks that follow any other move. That is why calling your local movers NJ is the best way to handle a local move. Local NJ movers know the area better than anyone cheap movers which makes them the obvious choice. In addition,  they will spend less time and gas because of the short distance which reduces operating costs. Since we are close, you can actually pay us a visit, besides, some of your acquaintances must know us – we live and work in the same area.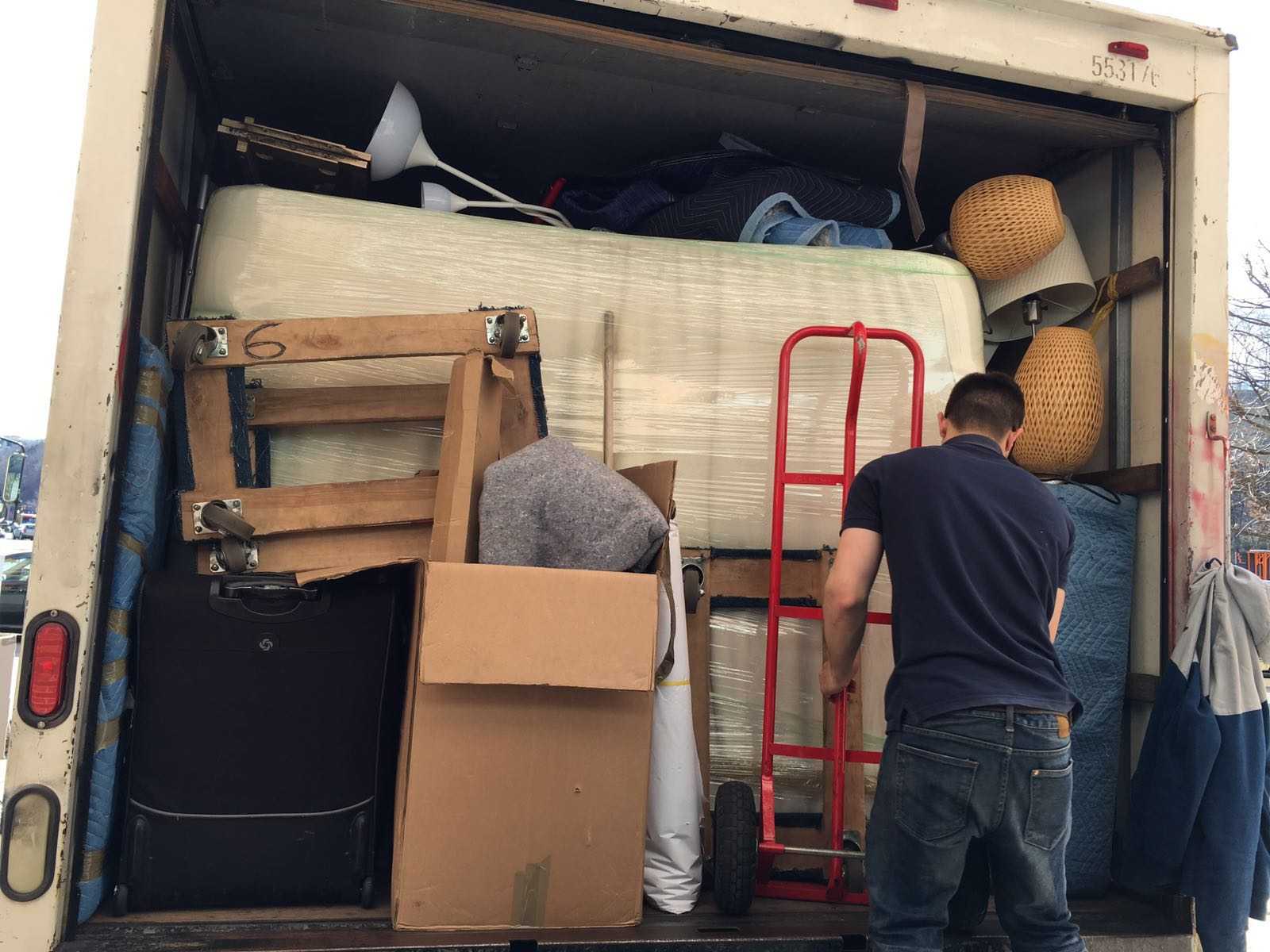 Long distance moving
A long-distance move usually involves more preparation than a short-distance one. Vector Movers NJ organizes this type of relocation as well. We are extremely proud of our long-distance moving services NJ. We approach long-distance relocation like we approach any other service, with absolute dedication and attention to detail. Our committed long-distance movers NJ will make sure your belongings stay intact during the long ride to their new city. By making an elaborate long-distance moving plan and following it to the letter, our movers leave nothing to chance. Get your free quote and see how affordable our long-distance moving prices are.
While many other moving companies are unable to guarantee the arrival time, with us you will know the exact date. This way, you can plan and organize other responsibilities around the moving date more easily.
Cross country moving
If you are looking for cross country movers NJ with an impeccable reputation, you found them. Many of our satisfied customers come to us repeatedly and also recommend our direct service to others. Vector Movers NJ is proud to be one of the few moving companies with a five-star rating on Yelp. We take into consideration every single one of your requests so as to make sure your cross country relocation runs smoothly. Our team will update you on how the move is going via text messages. Contrary to what many people assume, moving cross-country does not have to cost a fortune. Get your price estimate right now and find out how affordable we actually are.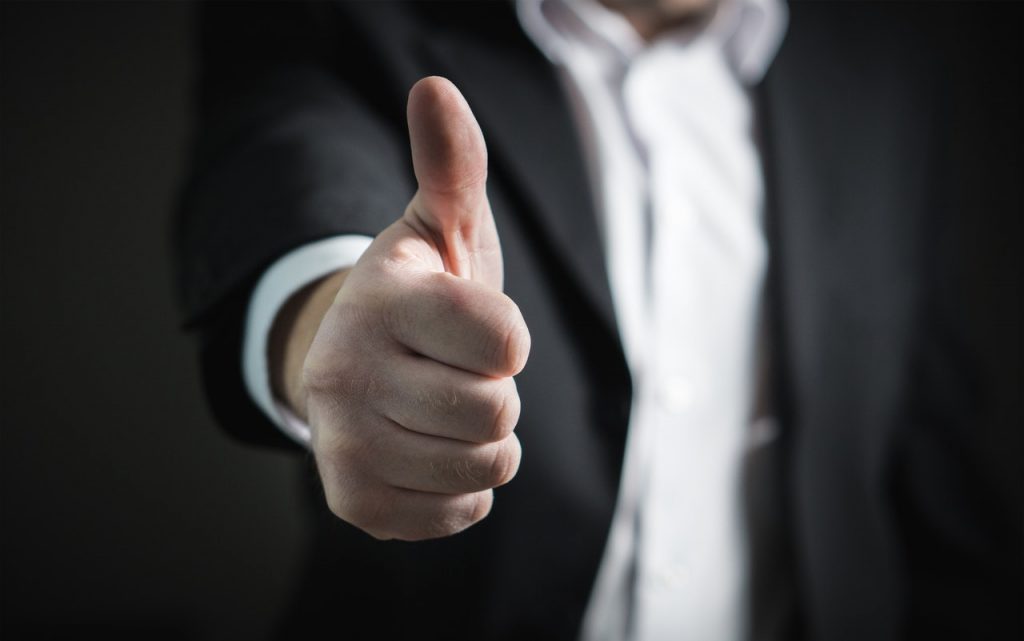 Packing and storage
Packing is a very important part of the relocation process, whether you are moving your home or office, short or long distance. It is the part that hugely affects the rest of the move. How you pack your boxes and where you put them determines the safety of your belongings and the time spent on the move. If you do not have the time to do it or you want to make sure it is done properly, we can take care of it. Packing and unpacking are also among the NJ moving services we offer.
How we pack
Our NJ packers are trained to pack all kinds of items, including fine art and breakables, quickly and efficiently. Thanks to our customer experience and techniques, there is no need to fear that something will be ruined during the moving process. We are generous with packing material, not to waste your money but to make sure every item looks exactly the same after reaching its final destination. Each box is clearly labeled and taped shut before being loaded into the moving truck. However, packing is not just about putting things in boxes, we also organize and sort everything out to make unpacking easier.
Packing supplies are included in packing services NJ
Apart from packing services, we provide all the packing materials you need. If you choose to utilize our packing supplies, you won't have to worry about searching for them. Also, if you use your own supplies, you might run out of them and rush to get more at the last moment (which delays the whole moving process). On the other hand, if you chose the packing services we provide, that is our responsibility. We can send you the packing supplies in advance if you need them, and let you pay for everything on one invoice.
The supplies you can get from us, even if you decide to pack yourself are:
Moving boxes of all sizes, including specialty boxes

Packing tape

Bubble wrap and stretch wrap

Packing peanuts

If you need something else, feel free to tell us.
Convenient storage units
In case the new location is not ready to take your belongings yet, we offer free storage for up to 30 days. We assure you that our storage facilities are secure, aerated and pest-free. For those who need more time, you can extend the long-term storage period for an affordable fee.
Furniture movers NJ
Furniture relocation is another moving service NJ we provide. We would never advise you to move such bulky objects alone. First, they can be sensitive. The last thing you want is for something to get torn, scratched or broken. Second, they are usually among the more expensive household items. So, if something happens to your furniture, it will cost to you. Third, they are hard to lift and move around. A pulled muscle would just add to your stress during long distance moves, especially. On the other hand, not even high-rise buildings, narrow corridors, and elevators can stand in the way of trained professionals. Finally, our team can disassemble and reassemble your furniture which is a delicate task that requires expertise. Except for moving and unpacking services we also remove furniture for disposal.
Piano movers NJ
During their training, among other important things, our local movers and packers learn special item packing methods. Special emphasis is put on delicate items such as fine art and all sorts of pianos. Our moving services NJ include moving organs, spinets, uprights, grands, and even concert grands. Our movers pad and wrap the entire piano, placing it on a 4-wheel dolly for safe transportation. We assure you that your piano is in good hands but if something does go wrong, you know that your beloved instrument is insured. By requesting a specialty quote for piano relocation, you will know precisely how much your piano move costs, with flat rate pricing.
Where are moving services NJ available?
We are located in New Jersey and love to serve our neighbors. Over the years, we have earned their trust and respect. Our services cover the following areas.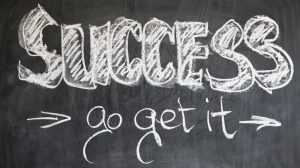 Sussex County
Passaic County
Bergen County
Essex County
Warren County
Union County
Morris County
Hunterdon County
Somerset County
Middlesex County
Mercer County
Monmouth County
Hudson County

In addition, we provide moving services NJ in the southern and central New Jersey counties, New York City, and the Tri-State area and we can long-haul cross-country, if necessary.
We provide accurate estimates
The accuracy of the estimate depends on the accuracy of the description. That means you should give us an accurate, detailed description of the move in order to get an accurate moving estimate. The cost depends on the items you are moving and other circumstances, such as the distance from the building. An 85% accurate inventory and ideal conditions guarantee an accurate estimate and the most affordable prices. Our estimates are 93% accurate! Besides, there will be no hidden moving costs. In case you need further clarification, our moving specialists have the answers to all your questions. If you don't trust online quotes, do not worry, we will meet in person.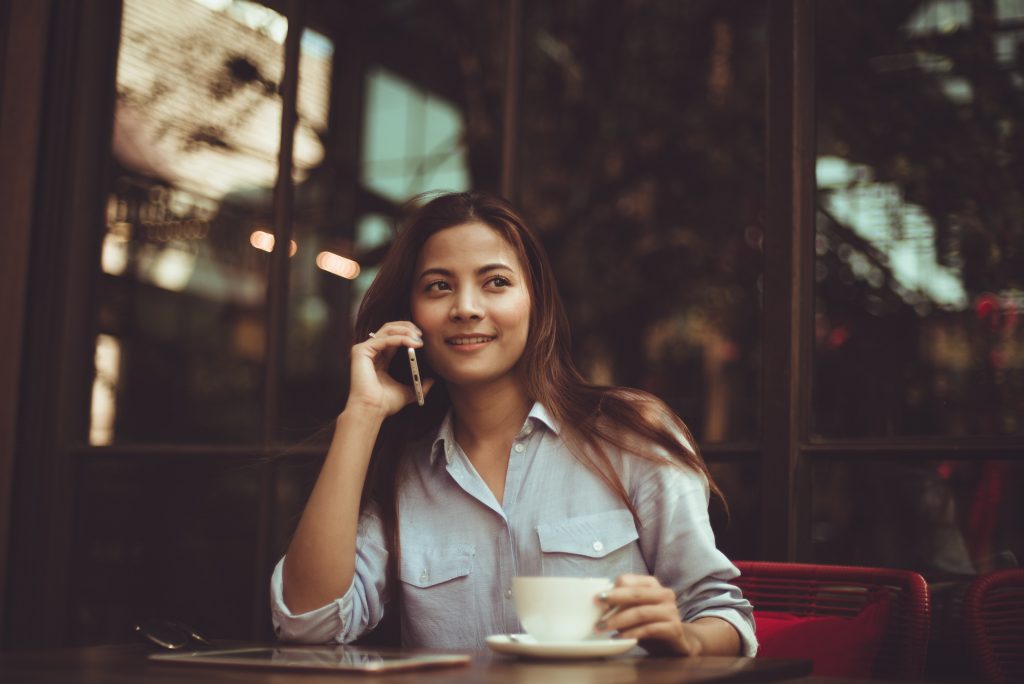 When to book the move?
As soon as you can, of course. The most popular local movers are always booked in advance. In order to make sure we are available for your move, you should book us early. Ideally, months before the desired moving day, but at least two weeks in advance. The more you postpone, the more your choice narrows, plus, you would have to be more flexible with the moving date. Moreover, postponing a moving process will not be good for your budget.
You can trust us with your belongings
Usually, small moving companies like ours are not only cheaper than large national movers but also more reliable. Just like we do background checks on our employees, you should do a background check on our moving company before hiring us. Be careful who you let handle your valuable possessions. There are many fraudulent movers in the country waiting for naive customers. We are fully insured and licensed to move your entire home or office. Apart from looking for feedback from previous customers, always check the FMCSA website to make sure your carrier is safe. The safety of your belongings and their employees is the priority of every good moving company.
Professionalism has always been our chief asset. That means having a well-trained, hard-working team, top-notch equipment, and respecting deadlines and our customers' wishes. Whether you are moving from or to New Jersey, one mile or 1,000 miles, we would be delighted to organize a safe, stress-free move for you and your family or coworkers, while staying within your budget.
If you are looking for relocation services, we can provide you a quote on this site where you see the request a quote now box or by calling us at 201-266-3666.  We will listen to your needs and build a moving quote that matches those needs. Our staff has years of experience and will be able to provide you with all of the aspects of your move. 
FAQ
What services do moving companies provide?
Moving companies typically offer services such as packing, unpacking, loading, unloading, and transporting your belongings. Some companies also offer additional services like storage, furniture disassembly and reassembly, and specialty moves for items like pianos or antiques.
How much do moving services cost?
The cost of moving services can vary greatly depending on factors such as the distance of the move, the size of the move (how many rooms/what size home), and the specific services you choose (packing, unpacking, etc.). It's best to get quotes from several companies to compare prices.
How far in advance should I book a moving company?
It's generally recommended to book a moving company at least 4-6 weeks in advance. This can give you enough time to plan and prepare for your move. However, if you're moving during a busy season (like summer), you may want to book even further in advance.
What should I look for in a moving company?
When choosing a moving company, you should consider factors such as their reputation, price, the services they offer, and their licensing and insurance. It's also a good idea to read reviews and ask for references.