Even the birds in the trees know that moving is tough. It is a stressful project that requires time, energy, and commitment. Depending on the specifics, a move can last between a day and weeks. But, once you have moved everything to your new apartment, it is over. You can finally relax and enjoy your new life. Well, hold on a minute. There are a couple of things you best get out of the way before you start discovering your new neighborhood. Here is an ultimate move-in checklist to help you start your new life without any issues.
Check your stuff
Once you have transported all of your possessions, you need to make sure that they arrived in good condition. Sure, it will take some time to unpack and check everything thoroughly. But, a quick scan can give you vital information, especially if you have to use your insurance or other paperwork that the mover provided.
Furniture
No matter how good your furniture movers NJ were, accidents and mishaps happen. That is why you have insurance. Once you get to your new apartment be sure to check if the furniture is damaged in any way. Some scratches can be easily fixed and do not need for you to get insurance involved. But, if there are is there is any bigger damage, you need to deal with it as soon as possible.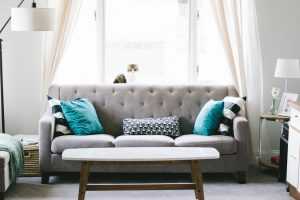 The moment you see the issue, take a picture of it. It is not uncommon for moving companies to try and avoid paying for your insurance by saying that the damage on your furniture was done after the move. That is why you need to waste no time and start the process immediately. The longer you wait for the less chance there is that you will get your insurance money.
Fragile items
Along with the furniture, you need to unpack and check any fragile items that were transported. More often then not people take separate insurance for the fragile items, especially if they are expensive. You need to make sure that they arrived in one piece so that you do not have to deal with the moving company. If there is something wrong with your fragile items, the same rules apply. Contact your residential movers NJ as soon as possible. Do not wait until next week, or until you rest or settle in. Deal with this first, so you can commit to your future obligations completely.
Check the Apartment
Ok, now that you have to check your items it is time to relax, right? Wrong! The next thing to do on our move-in checklist is to check your apartment. Make sure that everything is working properly and that there are no damages around it. If there is something wrong, document it. Take pictures or videos of any damage to the apartment so you will have no issues with the landlord. If you do not do so, you risk not losing your deposit. If there is no water or electricity, you need to talk to your landlord to reinstate it. Yes, it is a hassle, and yes you would like nothing else but to fall in your bed and relax but, do yourself a favor, and deal with this right away.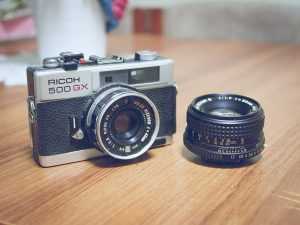 The Final Part of the Move-in Checklist
If you are done with checking the essentials, the next item on the move-in checklist is to relax. Now, we don't mean that you spend a week chilling out. But, a day of rest will be more than welcome to your tired body and mind. Whether you realize it or not, you've been through a lot recently. You've had to deal with movers, time issues, surprising payments and many more. You need to give yourself a well-deserved break, and here is how to do it.
Get your electronics out
Start off by getting some music going. Let your mind rest by singing along to your favorite songs. That will give you an opportunity to let your body know that it is time to slow down. You've been at a fast pace for the last couple of weeks and you need to give your body information that the period of stress is over. Another thing you can do is to talk to your friends. Call them or talk to them over Skype and unwind. Get it all out. All the stressful parts of the move that caused you tensions and stress need to be released so that you will be able to relax properly. Just tell your friend that you need them to shut up and listen for a couple of minutes. They'll understand.
Comfort is essential
When you are trying to relax and unwind after a stressful period, comfort is the name of the game. Get your comfortable clothes, put on some comfortable music and order some comfort food. You want to make your apartment into a comfortable nest in which you feel safe and at home. If things are not comfortable you will feel out of place and you won't be able to relax. Make everything soft, nice and familiar. Read a familiar book or watch a movie that you have watched a hundred times. Whatever you do, do not try anything new right now. There will be a lot of time for new things in the days and months to come.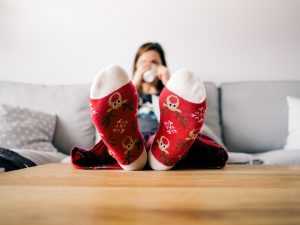 Unpack
If you are unable to just lay down and relax, you best start doing something productive. A good thing that you can do is the next thing on our move-in checklist which is unpacking. When you do that go room by room. That way you will avoid turning your apartment into a half unpacked, half storage looking, mess. Go into a room and unpack and place every box. Figure out where things should go so that they are easily reachable but not in the way. And, try to have fun while doing some. Get some wine and make a playlist that you can sing along with. Do not make it an unnecessary hassle.