Belleville, which means "Beautiful City", is an attractive town in Essex County, NJ. If you're planning to move to or from Belleville, Vector Movers NJ is the right choice. We know the area and offer the most competitive pricing in the area. You'll get fast, reliable service and no hidden fees – ever.
There's no stress with Vector Movers NJ. You'll get a single point of contact to help you plan your move, a personalized moving plan, and a fixed price based on your moving inventory. We'll ensure that your Belleville move is safe, secure and exactly what you want.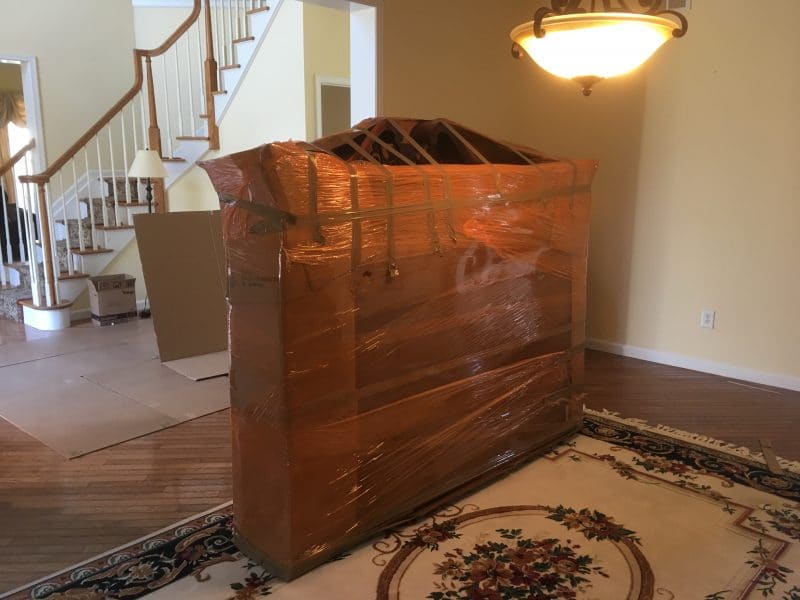 Every mover on your team is trained and vetted professional who will treat you and your belongings with courtesy and respect. Finally, we'll keep you updated throughout the move so you can relax and enjoy the transition to your new home or office.
Belleville Moving Services
Vector Movers NJ is a full-service moving company for the community of Belleville.
Belleville Residential Movers
Our professional moving teams guarantee fast and safe home moving services.
Belleville Apartment Movers
Get fast and affordable apartment movers for your next move to or from Belleville.
Belleville Local Movers
Get a quick and easy local move in Belleville, NJ with the dedicated movers from Vector.
Belleville Long Distance Movers
The reliable Vector Movers NJ team can help make your cross-state or cross-country move a simple and secure experience.
Belleville Office Movers
Vector Movers NJ will make sure your next Belleville office move is fast and easy, so you can get back to work.
Belleville Commercial Movers
Whether you need a retail relocation, a warehouse relocation or some other commercial move, we have your needs covered.
Belleville Packing Services
Save time and remove stress with the help of professional packing services from Vector Movers NJ.
Belleville Storage Services
If you need to store some of your belongings during your next move, Vector's Storage Services are the solution.
WHAT BELLEVILLE CUSTOMERS SAY ABOUT VECTOR
" The entire move was smooth and easy. All of them were courteous and considerate throughout the process. Thank you Vector Movers."
The Benefits of Hiring Vector Movers NJ for Your Next Move
Affordable, top-rated NJ Moving Services
Best communication in the business
One month of FREE storage included in your quote
Special moving options for heavy, fragile, or oddly-shaped objects (like pianos)
Courteous, respectful movers
Timely, courteous and reliable movers
No hidden fees, ever!
Vector Movers NJ is a licensed and insured moving company that provides comprehensive moving services to Belleville, NJ. Get your free quote today!
About Belleville, NJ
Belleville is a township in New Jersey with a population of about 36,000. Its name means "Beautiful City" and it is indeed a wonderful place to live. Here are some highlights about Belleville:
Belleville is an old New Jersey town, with roots dating back to 1797. It was incorporated as a township in 1839.
Belleville, NJ borders the municipalities of Bloomfield, Newark and Nutley, as well as Lyndhurst, North Arlington and Kearny.
New Jersey's Belleville is home to the Clara Maass Medical Center, which is part of the Barnabas Health system.
Belleville was featured prominently in 6 episodes of the HBO Series, The Sopranos.
Frankie Valli and the band The Four Seasons formed in Belleville.
Why Move with Vector in Belleville?
Because we've worked in Belleville for years and know the area well! We've completed hundreds of successful moves in Belleville, so if you need a reliable local mover, look no further than Vector. With us, you get a safe and affordable move that fits your schedule.
Start off in your new home or office on the right foot – get in touch with Vector Movers NJ and see how we can help make that happen.
If you want the best moving services in Belleville and a dedicated moving team that's always looking out for you, then get in touch with Vector Movers NJ today.