Teaneck is a large suburban town in Bergen County, NJ and a wonderful place to live. If you are moving to or from Teaneck, you want a trusted local moving company that knows the area well.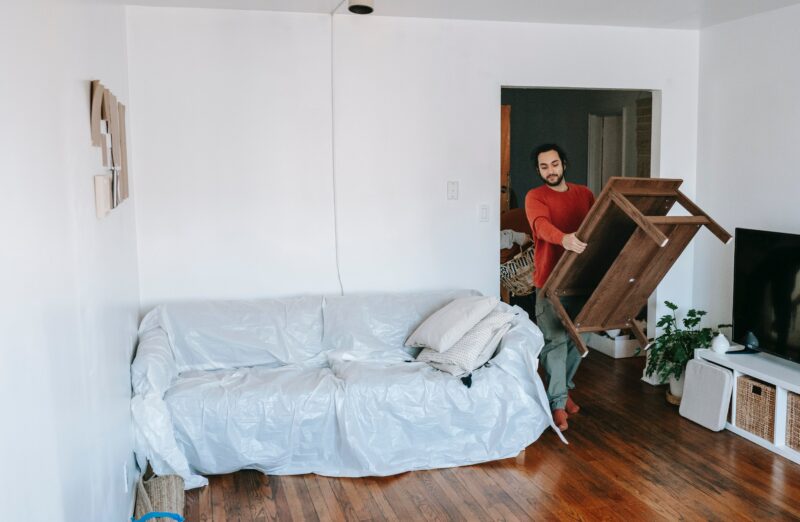 If you want an affordable, stress-free move in Teaneck, then Vector Movers NJ is the perfect solution. Our comprehensive approach to moving ensures that your needs are heard and met. We'll work with your budget and schedule and assign the right size moving team for your inventory.
Your belongings are safe with us and we will provide constant updates on moving day. Call the pros at Vector today to see why hundreds of people in Teaneck rated us 5-stars on Yelp!
Teaneck Moving Services
Vector Movers NJ is a full-service moving company for the residents and businesses of Teaneck.
Teaneck Residential Movers
Get the comprehensive home moving services you need and total peace of mind!
Teaneck Apartment Movers
From studios to multi-bedroom units, our dedicated team of professionals can help you move your apartment fast!
Teaneck Local Movers
Short-distance moves can be tricky in Teaneck, unless you hire the pros at Vector that is!
Teaneck Long Distance Movers
Whether you're moving from out of state or across the country, Vector Movers NJ will help you plan and manage your move from start to finish.
Teaneck Office Movers
Moving your business? Vector can help you reduce downtime and inconvenience for you and your customers.
Teaneck Commercial Movers
Vector Movers NJ is the relocation specialist in the area. We can move your retail store, storage unit or warehouse wherever it needs to go.
Teaneck Packing Services
Professional packing services can help you keep your belongings safe and save you many hours of work during your move.
Teaneck Storage Services
Vector has short-term storage solutions for non-essential belongings during your move.
WHAT TEANECK CUSTOMERS SAY ABOUT VECTOR
"These guys are AMAZING! Not only were they super fast, they were courteous, friendly, and kind."
The Benefits of Hiring Vector Movers NJ for Your Next Move
Top-rated moving services at affordable rates
Fast and transparent communication 
Special moving services for all those heavy, fragile, or oddly-shaped objects (like pianos)
Friendly and reliable moving teams
We work according to your schedule
NO hidden fees
Vector Movers NJ is a licensed and insured moving company that provides comprehensive moving services to Teaneck, NJ. Check us out!
About Teaneck NJ
Teaneck is a large and diverse township in Bergen County, NJ with a population of about 40,000. The earliest uses of the word "Teaneck" were in reference to a series of Lenni Lenape Native American camps near the ridge formed by what became Queen Anne Road. The town has many attractive features like:
More than a dozen historic homes on the register of historic places
Borders numerous other towns such as Hackensack and River Edge that give it access to shopping areas, public parks, recreation facilities, arts centers and more.
Teaneck is home to institutions like the Holy Name Medical Center and the main campus of Fairleigh Dickinson University. It is also home to the Teaneck Armory.
Teaneck is home to the The Puffin Foundation and its Puffin Cultural Forum, which serves as the primary arts and culture institution in the town
Teaneck is also home to the Ethical Culture Society, a branch of the American Ethical Union
In addition to several parks and recreation facilities, Teaneck is home to the the Niamoli Family Baseball Complex, a 500-seat stadium with artificial turf.
The Teaneck school district comprises 7 K-12 schools, one charter school and several private institutions.
Why Move with Vector in Teaneck?
For peace of mind. For reasonable prices and quality service. And for service you can trust. Vector guarantees a safe and reliable moving experience from start to finish. We believe in transparency, open communication and a personalized approach.
Moving doesn't have to be stressful. In fact, with the right moving company, you can look forward to starting out in your new home or office on the right foot.
But don't just take our word for it. We encourage you to check out our hundreds of 5-star reviews on Yelp! to see what makes the Vector Movers NJ experience different!