Hackensack is a pleasant city located in the heart of Bergen County, NJ. If you're planning a move to or from Hackensack, you want professional movers who live and work in the area. Vector can help! We know the ins and outs of moving in Hackensack and can help you save time and energy.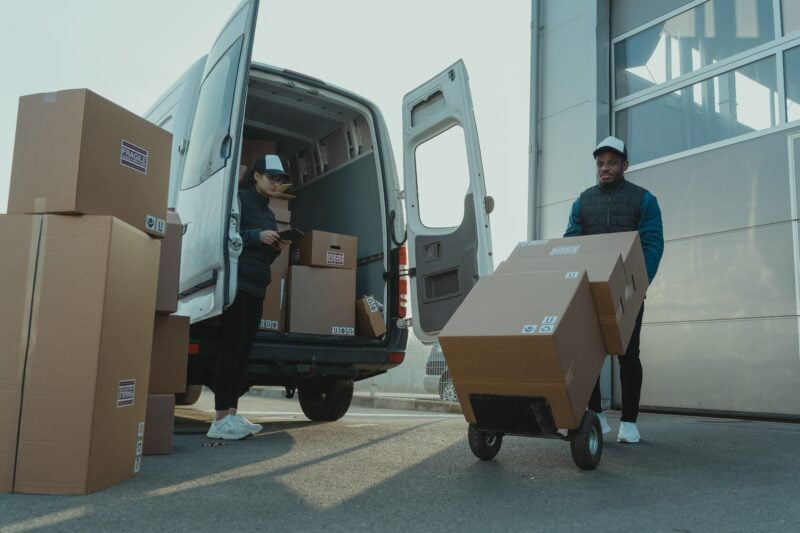 The pros at Vector Movers NJ will help you take the stress out of your next residential or commercial move in Hackensack. It all starts with a personalized plan that accounts for your specific inventory, budget, and schedule. We'll assign the right-size team for the job and keep you updated throughout the process – especially on moving day.
Moving is different when you choose Vector Movers NJ. We invite you to get in touch and see how the top-rated moving company in Hackensack can make your moving experience great!
Hackensack Moving Services
Vector Movers NJ provides the residents and businesses of Hackensack with complete moving services.
Hackensack Residential Movers
Your belongings are in safe hands with the professional home moving experts at Vector,
Hackensack Apartment Movers
We can help you move your studio or multi-bedroom apartment quickly and easily.
Hackensack Local Movers
Whether you're moving across town or just across the street, Vector will make your next short-term move a stress-free experience.
Hackensack Long Distance Movers
We'll help you plan and coordinate your cross-state or cross-country move so you can relax and enjoy the adventure.
Hackensack Office Movers
At Vector, we understand that reducing downtime is a critical aspect of moving your business. We'll help you expedite your move so you can get back up and running fast.
Hackensack Commercial Movers
Stores, warehouses, storage facilities and factories – we can help you move any size commercial enterprise in Hackensack!
Hackensack Packing Services
You'll be amazed at how much time and stress you can save when you hire the packing professionals at Vector Movers NJ.
Hackensack Storage Services
Vector's storage solutions can help smooth out your next move. Simply keep non-essential belongings in short or long-term storage and transport them when life is less hectic!
WHAT HACKENSACK CUSTOMERS SAY ABOUT VECTOR
"Can't say enough about these guys. Very professional, respectful, and careful."
The Benefits of Hiring Vector Movers for Your Next Move
Top-rated moving services at competitive prices
Clear communication at every stage of your move
Special moving services for all those heavy, fragile, or oddly-shaped objects (like pianos)
Professional movers you can trust
We always stick to your schedule
No hidden fees
Vector Movers NJ is a licensed and insured moving company that provides comprehensive moving services to Hackensack, NJ.
About Hackensack NJ
Hackensack is the county seat of Bergen County and has a population of about 43,000. It is considered an inner suburb of New York City and many parts of the city offer an excellent view of the NYC skyline.
Hackensack is home to the Hackensack University Medical Center and also shares part of the Fairleigh Dickinson University campus with Teaneck, NJ.
Hackensack is a diverse city with trendy new neighborhoods, a vibrant and growing downtown shopping area, classic suburban architecture, historic homes, garden apartment complexes, numerous parks, and several commercial and industrial areas.
Hackensack schools serve K-12 students. There are currently 6 public schools and 4 private schools within the district, and some Hackensack schools serve students from Garfield and Lodi as well.
Hackensack Meridian Health Medical Center is the primary health care provider and hospital for the city.
Hackensack is served by three train stations, numerous bus lines, and offers easy access to NYC and other metro areas.
Hackensack has been featured in movies like Zoolander, Rear Window, and the 1978 Superman movie as well as in video games like Grand Theft Auto.
Why Move with Vector in Hackensack?
Vector Movers NJ has years of experience. We've completed hundreds of moves for people and businesses in the area, and are ready to help with yours. We listen to your needs and guarantee a safe and comfortable moving experience.
Moving to a new home or office is a big deal and we can help you start things off on the right foot. With Vector, there are no surprises or hidden fees. You'll get the moving services you want from a skilled, reliable and affordable moving company.
For the best moving services in Hackensack, call Vector Movers NJ today!