Fort Lee is a borough on the eastern border of Bergen County, situated along the Hudson River. If you're planning a move to this rapidly-growing city, you should hire professional movers who know the area well. Vector is the perfect solution. We've helped people and businesses in and around Fort Lee move for the past 5 years.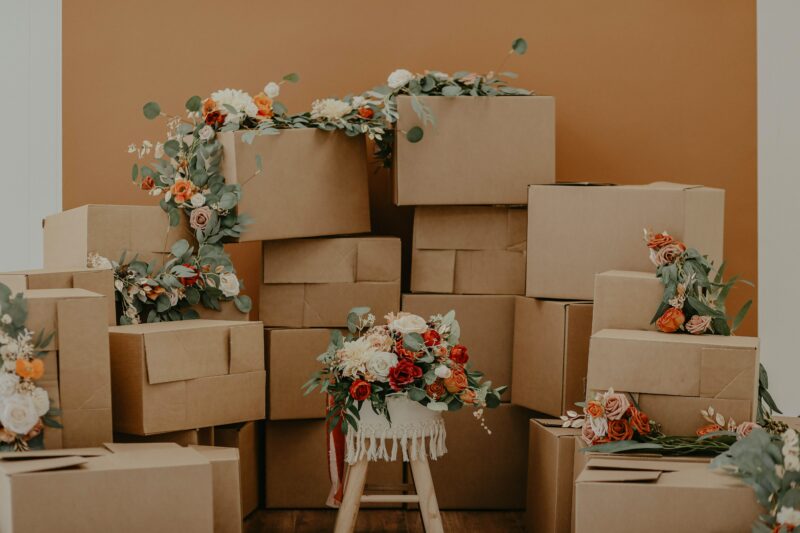 How does Vector take the stress out of moving? With our personalized and transparent approach to moving! You'll work with a certified moving coordinator who will listen to your needs and then help you plan, price and complete your move according to your preferred schedule. Your moving team will protect your belongings and keep you updated every step of the way.
Moving is different when you choose Vector. We invite you to get in touch and see how!
Fort Lee Moving Services
Vector Movers NJ is a full-service moving company that serves the residents and businesses of Fort Lee.
Fort Lee Residential Movers
No move is too big or too small. Get safe and reliable home moving services from the professionals at Vector!
Fort Lee Apartment Movers
Skip the hassle of a DIY move and get fast and affordable moving services for any size apartment!
Fort Lee Local Movers
Short-distance moving in and around Fort Lee is no problem when you work with Vector.
Fort Lee Long Distance Movers
Let the planning and coordination experts at Vector Movers NJ take the stress and uncertainty out of your next long-distance move.
Fort Lee Office Movers
Moving your business can be inconvenient, unless you move with Vector! We will help you get your business back up and running fast.
Fort Lee Commercial Movers
Vector has completed dozens of commercial moves in the area. We can help you relocate your retail store or warehouse with minimal downtime for your business.
Fort Lee Packing Services
Let the packing professionals at Vector keep your belongings secure and put your mind at ease.
Fort Lee Storage Services
We have short-term storage solutions that can help you simplify your move.
WHAT FORT LEE CUSTOMERS SAY ABOUT VECTOR
"My entire family is happy with their exceptional service (my elder son, 3yo, even wants to become a mover when he grows up). "
The Benefits of Hiring Vector Movers NJ for Your Next Move
Top-rated moving services, affordable pricing
Frequent and transparent communication
Special moving services for all those heavy, fragile, or oddly-shaped objects (like pianos)
Friendly and reliable moving teams
Prompt arrival on moving day
NO hidden fees
Vector Movers NJ is a licensed and insured moving company that provides comprehensive moving services to Fort Lee, NJ. Check us out!
About Fort Lee NJ
Fort Lee is a small city of about 35,000 inhabitants that sits along the Hudson River near the Palisade Mountains. It is close to the George Washington Bridge and offers easy access to New York City.
Fort Lee borders the towns of Cliffside Park, Edgewater, Englewood, Englewood Cliffs, Leonia, Palisades Park, and Ridgefield
Fort Lee is considered New York's 'Sixth' borough
Fort Lee is a popular location for shows by the Shakespeare in the Park company
Fort Lee offers diverse educational opportunities, both public and private, for K-12 students
Fort Lee is known as one of the birthplaces of the American film industry and was home to many early movie stars
Why Move with Vector in Fort Lee?
We're a customer-first moving company with a long history of successful moves in the Fort Lee area. But don't take our word for it – check out our Yelp! page to see more than 300 5-star reviews. We guarantee a safe and comfortable moving experience and are ready to help you with your move.
Whether you're moving into a new home or relocating your business, Vector can help you start things off on the right foot.
Moving with us is different. For the best moving services in Fort Lee, call Vector Movers NJ today!