Edgewater, which sits right on the Hudson River across from New York City is one of New Jersey's most attractive cities. If you're planning a move in Edgewater, hire professional movers who know the area. Our moving and storage company is the perfect solution. We are well-acquainted with the area and have many years of experience in NJ moving.
You may be used to stressful moves, but with Vector Movers NJ, those days are over. We'll ensure that your next move is safe and comfortable with our comprehensive moving approach. It all starts with a personalized plan to make sure you get exactly what you need. Then we assign the best team for the job, keep you updated at every step of the way, and make sure you are satisfied on the day of your move. 
Moving is different when you choose Vector Movers NJ. We invite you to get in touch and see how!
EDGEWATER MOVING SERVICES
Movers near Edgewater is a full-service moving company catering to residents and businesses. Our team is also skilled in handling local and long-distance moves, ensuring that whether you're moving down the street or across the country, your move is in expert hands.
Edgewater Residential Movers
Our professional moving crews guarantee safe and secure home moving services. We utilize top-tier equipment and techniques tailored specifically for residential relocations. Each move is strategically planned to ensure a timely and organized transition.
Edgewater Apartment Movers 
Our apartment movers specialize in navigating Edgewater's diverse building layouts. We efficiently manage moves regardless of floor level, building access, or elevator availability. Our streamlined processes ensure minimal disturbance to neighboring residents.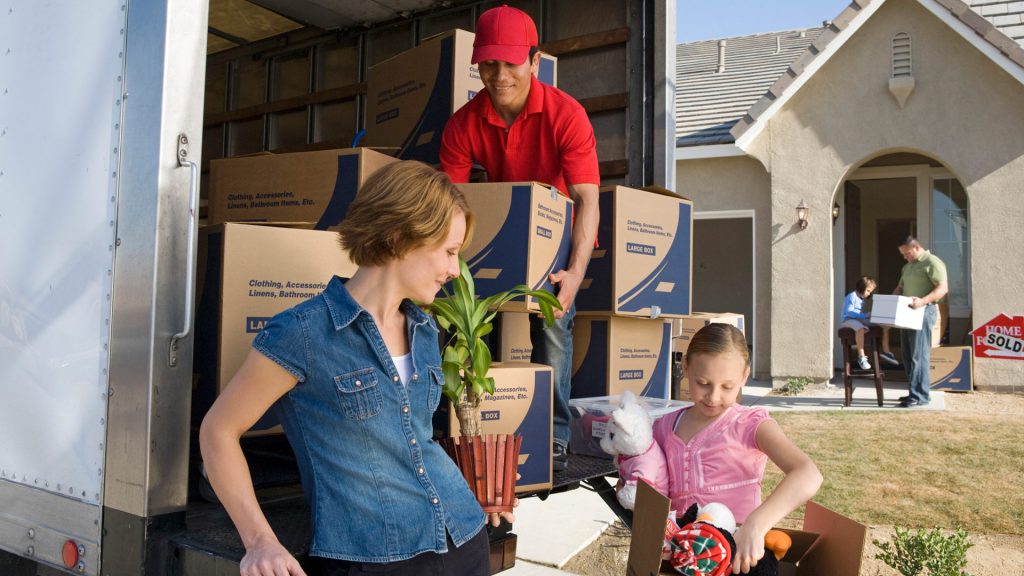 Edgewater Apartment Movers
Our apartment movers specialize in navigating Edgewater's diverse building layouts. We efficiently manage moves regardless of floor level, building access, or elevator availability. Our streamlined processes ensure minimal disturbance to neighboring residents.
Edgewater Local Movers
Short-distance moves require precise local knowledge and efficient logistics. Our Vector movers are adept at understanding Edgewater's layout, traffic patterns, and any local restrictions. This expertise ensures a smooth and expedient relocation.
Edgewater Long Distance Movers 
Long-distance moves require extensive coordination and meticulous planning. Our crews handle the logistics from start to finish, ensuring your belongings are tracked and safeguarded throughout their journey. Our infrastructure supports moves of any scale, ensuring consistent service quality.
Edgewater Office Movers
Efficiency and minimal disruption are crucial for office relocations. Our team undertakes detailed planning to ensure swift transport and setting up at the new location. This method minimizes operational downtime and ensures a rapid return to business normalcy.
Edgewater Commercial Movers
Commercial moves have varied requirements based on the nature of the business. Our teams are equipped to handle specialized equipment, inventory, and any other commercial assets. We coordinate closely with business stakeholders to align with operational timelines and priorities.
Edgewater Packing Services 
Our packing services prioritize safety and organization. We use durable materials and proven packing methods to safeguard items during transit. From fragile goods to bulky equipment, everything is cataloged and packed with precision.
Edgewater Storage Services
Vector Movers NJ offers secure and accessible storage solutions. Our facilities are climate-controlled, monitored, and designed to accommodate diverse storage needs. Whether for short-term holding or longer durations, our storage units provide a reliable extension to our moving services.
THE BENEFITS OF HIRING VECTOR MOVERS FOR YOUR NEXT MOVE
Top-rated moving services at prices that can't be beat

Clear communication at every stage of your move

One month of FREE storage is included in your quote

Special moving services for all those heavy, fragile, or oddly-shaped objects (like pianos)

Courteous, respectful movers

We arrive on time and get right to work

Never any hidden fees
WHAT EDGEWATER CUSTOMERS SAY ABOUT VECTOR
You cannot put a price on the care they provide for your belongings – even though the pricing was extremely reasonable! – and Vector truly treats your things as their own.
The Significance of Moving Insurance 
Even with the best movers, unforeseen incidents can happen. This is where moving insurance comes into play. It offers a safety net, ensuring you're covered financially should any of your belongings get damaged during the move. Don't underestimate the importance of this option. Opting for an insured moving company is not just a mark of quality but also a testament to their commitment to safeguarding clients' possessions.
Many moving companies in Edgewater emphasize insurance options, underscoring their commitment to a secure moving experience. When evaluating potential movers, always inquire about their insurance coverage; it's an essential factor in choosing a trustworthy and reliable mover.
Why Choose Edgewater Movers? 
With its prime location in New Jersey and an array of experienced moving firms, Edgewater stands out as a preferred choice for many relocators. But what sets Edgewater Movers apart?
Proximity to Major NJ Locations: Being in NJ, Edgewater Moving Services is in a strategic location, making it easier for them to cater to moves both local and long-distance.

Comprehensive Moving Services: Whether you're looking at a local move or a long-distance relocation, Edgewater movers have got you covered. Our services often include everything from packing to transportation, ensuring a stress-free move.

Expertise in Both Residential and Commercial Moves: The best movers in Edgewater offer specialized services for both residential moving and commercial relocations. So whether it's a home or an office move, they're equipped to handle it.
Vector Movers NJ is a fully licensed and insured moving company that provides comprehensive moving services to Edgewater, NJ. Check us out!
ABOUT EDGEWATER NJ
Edgewater is a borough of New Jersey on the Hudson River with a population of more than 11,000. It is a great place to live and some notable facts about the area are:
The borough's history has featured the founding of the first colony in Bergen County, contribution to the Revolutionary War, a period as a "sleepy, pastoral little town" with resort hotels in the 19th century, industrialization in the early 20th century, and a transition to a rapidly growing residential community in the late 20th century.

Edgewater borders Cliffside Park and Fort Lee in Bergen County; North Bergen in Hudson County; and the New York City borough of Manhattan across the Hudson River.

Edgewater has five main shopping areas. From north to south, they are Town Centre, the Binghamton Shopping Plaza, Mitsuwa Marketplace, Edgewater Commons, and City Place. All are located on the river side of River Road and bordered by the River Walk. Closter is easily accessible via the Palisades Interstate Parkway and U.S. Route 9W, as well as by bus to the Port Authority in NYC.

22-acre (89,000 m2) Veterans' Field offers residents recreational opportunities and provides space for a Community Center

Edgewater is the home of a free-flying colony of monk parakeets, also known as Quaker parrots, which are native to South America.
WHY MOVE WITH VECTOR IN EDGEWATER?
Vector Movers NJ knows the area. We've completed hundreds of successful moves in Edgewater and are ready to help you with yours! A safe and comfortable moving experience is what we promise and what our customers expect.
You deserve to start off in your new home or office on the right foot, and Vector Movers NJ can help you do just that.
If you want the best moving services in Edgewater and a skilled, affordable, and reliable company to provide them, then get in touch with Vector Movers NJ today.