As your moving solutions specialist, we offer an array of moving services to meet your needs. Whether you are moving across the country or just across the street, we can help you get there.
Moving to or from beautiful Closter New Jersey? We'll take the stress and worry out of your next move with our moving expertise and excellent customer service. It all starts with a customized plan that fits your moving needs. This way, you know exactly what you're getting, how much it costs, and when the move will be complete.
When it comes to moving, communication is critical. On a moving day, you'll know exactly where your possessions are and what the move status is. Our goal is to make you feel comfortable, so you can enjoy the first day in your new home or office. Simply put, your move will go smoothly, stay on schedule, and always match the initial quote.
We invite you to check out the Vector Movers NJ difference!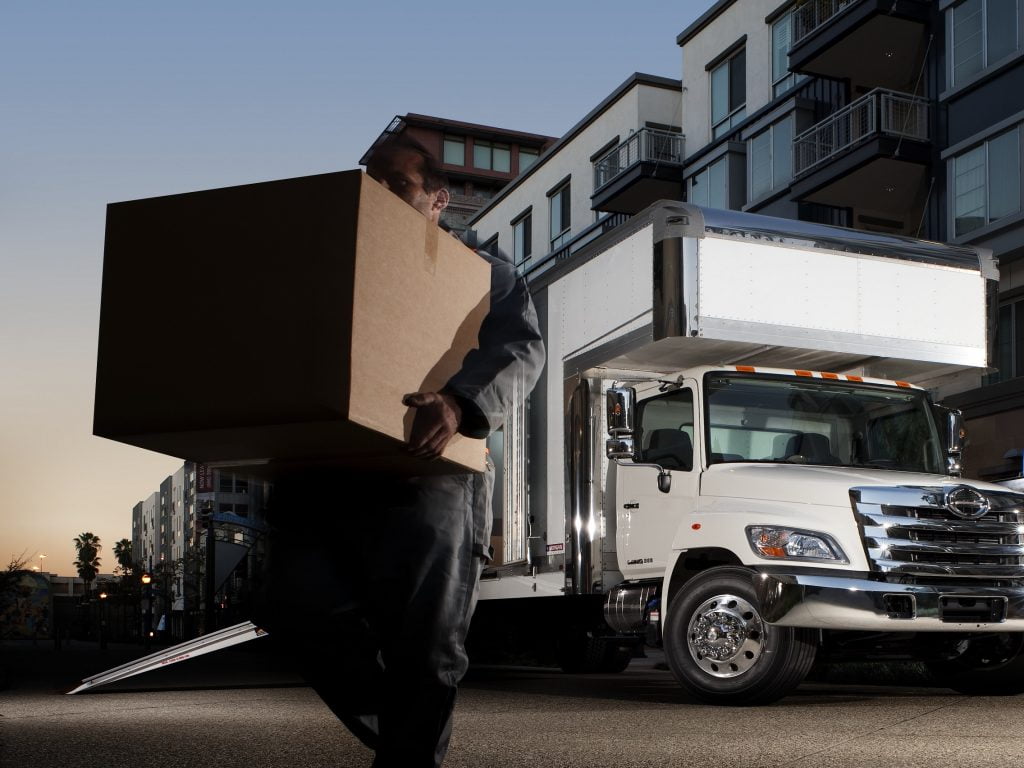 How to Choose Movers in Closter?
Choosing a mover in Closter, NJ, requires thorough research. Given the plethora of moving companies in Closter, it's essential to find a service that aligns with your requirements. Always prioritize reputable NJ movers with positive reviews. The best Closter movers will offer comprehensive services tailored to your needs, ensuring a stress-free move.
Before choosing a moving company in New Jersey, always peruse the reviews. Reviews provide insights into the experiences of previous clients, giving you a glimpse of the company's reliability and efficiency.
CLOSTER MOVING SERVICES
Vector Movers NJ provides complete moving services to Closter residents and businesses. Recognizing the uniqueness of each move, we optimize the moving process to guarantee a seamless transition. Our team of professional movers has handled numerous relocations, mastering the intricacies of New Jersey moving. With our in-depth knowledge of the local landscape and challenges, coupled with our commitment to excellence, we've become the go-to moving solution for Closter. Whether you're moving within the state or planning a cross-country transition, Vector Movers NJ is ready to assist.
Closter Residential Movers 
Relocating your family and prized possessions requires expertise. With our specialized equipment and trained professionals, we ensure a smooth transition to your new home. From handling fragile items to moving bulky furniture, we're equipped for all scenarios.
Closter Apartment Movers 
Navigating through narrow hallways or managing the logistics of service elevators are challenges we're familiar with. With precise planning and attention to detail, our movers ensure that each item is transported from your apartment without any hitches. Elevator reservations, parking permits, and building guidelines – we handle them all.
Closter Local Movers
Understanding the local Closter landscape is our strength. This ensures swift navigation, adherence to community regulations, and punctual deliveries. Let the best movers manage the nuances of a local move while you focus on settling into your new space.
Closter Long Distance Movers
Long distance moves bring about their set of challenges, from understanding interstate rules to securing safe routes. Our comprehensive planning and dedicated fleet ensure that your belongings reach their destination in the same condition they were packed. Our team maintains constant communication, updating you at every stage of the journey. 
Closter Office Movers
Relocating an office goes beyond just moving furniture; it's about preserving and transporting data, and equipment, and ensuring minimal disruption. Our thorough planning guarantees a quick office relocation, allowing your team to resume business operations promptly. Movers handle electronic equipment, confidential files, and office supplies with precision and care.
Closter Commercial Movers
Commercial moving services can be multifaceted, demanding a thorough understanding of space logistics and equipment handling. Be it shelving units, heavy machinery, or delicate store items, our movers are trained to transport them efficiently. We coordinate with your team to ensure a seamless transition to your new commercial space.
WHAT CLOSTER CUSTOMERS SAY ABOUT VECTOR
If I could give *more* than 5 stars to a Vector, I would. From start to finish, the experience was beyond our expectations.
Closter Packing Services 
Packing is an art, and our team is skilled at it. We use high-quality packing materials and techniques to safeguard your belongings. From glassware to books and clothes, we pack each item in a way that maximizes space and ensures its safety during transit.
Closter Storage Services
Timing is everything during a move, and sometimes, you need a safe place to store your belongings. Our secure, climate-controlled storage solutions are available for both short-term and long-term requirements. With 24/7 surveillance and easy access, your items remain safe and accessible as per your needs.
The Importance of a Moving Estimate 
A cost-effective moving strategy begins with an accurate estimate. Not only does this allow you to set aside the necessary funds, but it also gives you the peace of mind that you are getting value for your money. When you request a free moving estimate, you're taking a proactive step toward understanding the financial aspect of your relocation.
Moreover, an upfront and transparent quote is a hallmark of reputable moving companies that prioritize their client's needs and budget considerations. Always ensure that your chosen mover offers this essential service to facilitate a smooth and cost-conscious transition.
ABOUT CLOSTER, NJ
Closter is a beautiful borough in New Jersey with a small but active population of 8,373 residents. Here are some of the highlights of Closter:
The Closter area was home to the Lenni Lenape Native Americans before the Dutch arrived in the 18th century.

Closter borders the towns of Alpine, Demarest, Emerson, Harrington Park, Haworth, and Norwood

Closter has two highly rated-public schools

Closter is easily accessible via the Palisades Interstate Parkway and U.S. Route 9W, as well as by bus to the Port Authority in NYC.

Closter has a convenient outdoor mall called Closter Plaza.

Closter is home to 6 spacious and kid-friendly parks.
Vector Movers NJ Is Featured And Trusted New Jersey Moving Company On Following Accredited Consumer Service Sites By People
THE BENEFITS OF HIRING VECTOR MOVERS FOR YOUR NEXT MOVE
Affordable, high-quality moving services

Friendly and communicative teams

One month of FREE storage with every move

Specialized services for all those heavy, fragile, or oddly shaped objects (like pianos)

Respect for your belongings

We'll arrive on time and won't leave until you are 100% satisfied

Fair quoting system and NO hidden fees.
WHY MOVE WITH VECTOR IN CLOSTER?
We know the area well and have completed many successful moves to and from Closter. Vector Customers get a safe and comfortable moving experience no matter what kind of move they need.
You deserve to start off in your new home or office on the right foot, and Vector Movers NJ can help you do just that.
If you're looking for the best residential and commercial moving services in Closter from a reliable and dedicated moving company, then Vector is for you.