Employment is one of the main reasons why people move home. When that day comes, you need a good moving company by your side. Very often, employers give their employees just a few weeks to relocate, so the move has to be urgent. So, if you're planning to grab one of many job opportunities in Bloomfield, NJ, always be one step ahead and start gathering and comparing the moving quotes NJ movers offer on time.
Top 3 companies offering job opportunities in Bloomfield, NJ
Put your interests and talents to good use at one of Bloomfield's top companies. Take a look at our pick for the best companies offering a variety of job opportunities in Bloomfield, NJ. Who knows – maybe you'll find your dream job in this town. The top employers creating the most jobs in Bloomfield are CVS Health Retail, Care.com, and New York Sports Club.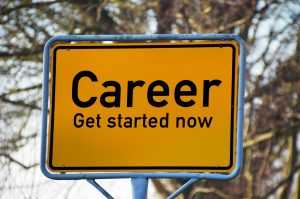 CVS Health Retail
Their pharmacy stores offer customers a wide range of health and beauty products. They distribute millions of prescription medications annually. CVS Health offers career opportunities across the organization, no matter what stage your career is at. The company promises an excellent opportunity to grow professionally, a competitive salary, and a generous benefits package.
Care.com
Care.com is the world's largest online marketplace for finding and providing care for senior citizens, pets, children or homes. This company launched in the US in 2007. Today, it has over 29.6 million members, covering 20 countries. It helps people who either need a caregiver or want a care job to find exactly what they are looking for. This is the right place for babysitters, tutors, pet sitters, dog walkers, housekeepers, and many other professionals in the care sector searching for employment.
New York Sports Club
They started as a small chain of squash clubs in 1973. Today, NYSC maintains the largest gym network in the Northeast. Their network comprises more than 150 clubs catering to over 500,000 members in eight states and two countries, including Switzerland. They are looking for candidates who are energetic, motivated and interested in helping others. If you are athletic and have a passion for fitness, they offer rewarding career opportunities. They have job openings for the following positions:
Club Management
Club Positions (Non-Manager)
Corporate Positions
Support Positions
Other employers offering job opportunities in Bloomfield, NJ
Other companies that employ a lot of Bloomfield's residents include JP Morgan Chase, Wyzant, The Home Depot, and H&R Block, to name a few.
The Home Depot
Home Depot is a home improvement supplies retailing company with 400,000 employees. It specializes in selling construction products, tools, and services. The company's headquarters are located at the Atlanta Store Support Center in Atlanta, Georgia. In addition to the United States, Home Depot serves Canada, Puerto Rico and Mexico.
If you enjoy a fast-paced environment and helping people every day, you should consider working at Home Depot. They are offering various job opportunities in Bloomfield, NJ in the areas of retail, customer service, technology, merchandising, etc.
H&R Block
H&R Block is a tax preparation company. It operates around 12,000 retail tax offices worldwide. It offers consumer tax software and online tax preparation and electronic filing from their website. Moreover, it provides payroll and business consulting services.
H&R Block jobs offer ongoing training and the possibility of building a successful career in a fast-paced, open setting, as a seasonal or full-time associate. You'll enjoy being part of their tight-knit team that is more like a family, which is great if you're trying to adjust as an expat in Essex County. H&R Block is proud of its professional yet casual atmosphere, as well as the flexibility of office hours, locations, and seasonal employment options which make it one of the top companies for work-life balance.
Wyzant
Wyzant started as a digital marketplace that connects students to independent tutors. Since its founding in 2005, it has developed a lot of products that bring students and instructors together, both online and in-person. Wyzant is always searching for talented new tutors. You'll be able to set your own rate, make a living, and make a difference. Moreover, there are amazing perks, such as a generous vacation package, maternity and paternity leave, free yoga, discounted gym membership, 50% off on Wyzant, and more. Give Wyzant a chance and check their open positions.
JP Morgan Chase
JPMorgan Chase & Co. is a multinational investment bank and financial services company. The company's headquarters are located in New York City, New York. It is the largest bank in the country. With the amount of $2.534 trillion, JPMorgan Chase is also the 6th largest bank in the world by total assets.
All qualified and interested candidates are welcome to apply for employment opportunities in Bloomfield, NJ. If you enjoy being surrounded by smart and motivated colleagues and wish to make an impact with your work, find your next job opportunity at Chase. These are some of the job areas in which you can find your place:
marketing/communications
human resources
accounting/finance
technology
customer service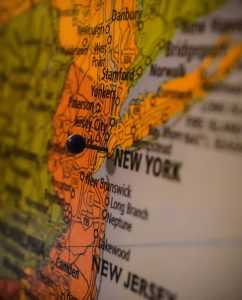 Launch your career in Bloomfield, NJ
There you go – you've seen some of Bloomfield's top employers. However, there are many other companies looking for full-time and part-time employees, as well as interns. Make sure to do thorough research and give it enough time before even applying, to avoid settling for less than you hoped. In addition to searching the internet, you can read the papers, ask around, visit job fairs, do some networking.
And when you find a job in Bloomfield that meets your expectations, Bloomfield movers will be ready to help you relocate. Whether you are moving alone or with your entire family, a reliable relocation company will be able to assist you with every aspect of your move.