One of the most challenging tasks you need to handle when relocating is to find a good and reliable moving company. And once you finally manage to do that, you need to know it is just the beginning. Relocation is a hard process, and you need to cover many aspects in order to move successfully. But, there is one thing many oversee during it – paperwork. Even though it may sound like something that is not really important, you should be aware that it is not the case. If you do not know what information and paperwork is the mover required to provide, this article will help you. Just like you need to pay for the moving services, your mover has some obligations as well. And you need to make sure he complies with them.
What information and paperwork is the mover required to provide?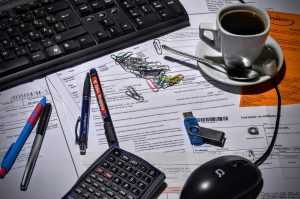 Once you manage to find good, experienced, and reliable movers, you do not need to worry about information and paperwork is the mover required to provide. They will give you inputs and explain the whole process including these particulars. But it will not harm you to learn what paperwork they must provide you, before during and after the relocation.
This way, you will be able to recognize if movers you are about to hire are true professionals. And you want to hire only such moving agency. Here is a list of the most important things your movers must provide:
USDOT number
Moving Quote with terms and regulations
Recommendations
Detailed moving plan and schedule
Bill of Lading
Inventory list
As you can see, there are quite of things your mover must provide. And all of them are equally important. For an example, USDOT number is proof that they have a moving license from the US Department of Transportation. This way you will know that movers are genuine. Detailed moving plan and schedule will let you see if they know how to organize relocation in the best possible way. Each and every item from the list above will cover a different aspect of your relocation, and they are a must.
Moving Quote
One of the most important information you want to know will be the price of the move. If you are moving to New Jersey, you will need to collect a couple of moving quotes NJ before you make a final decision. What you should pay attention to, besides the final prices, are details. This way you'll be able to see how serious moving company is and how much experience they actually have. The more details they provide, the more experience they have. Keep that in mind while making a final decision.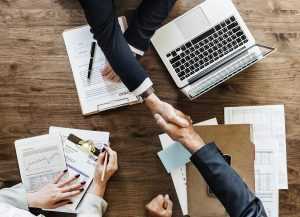 Recommendations
Letters of recommendations are common practice in the moving business. Moving companies ask their clients to write a couple of lines where they describe how satisfied they were with the moving service. Later on, they use these testimonies as proof of their quality. Make sure you read those letters before hiring a moving company. Additionally, ask for the contact of the person who wrote it in order to check if the testimony is genuine.
Bill of Lading
This is the official document with all details of the relocation including your name, address, mover's details, date and time of delivery, and so on. The most important item on the list is the price of the services you are paying for. You will need to sign this document before the start of transportation.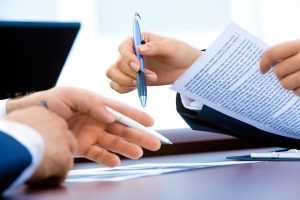 Inventory List
Many people are ignoring the importance of an inventory list, and that is just wrong. Important to realize that inventory list is totally different than the packing list. This is an official document that your movers are conducting during truck loading. This way you will have coverage in case of any problems, as you will need to sign it before the truck hits the road. Each item must get a sticker with a unique number and current condition. Once your belongings are on the final destination, check if everything from the list is unloaded. Then you will need to sign again as the confirmation that everything was ok. If you have any items of high value, make sure it is noted in the inventory list.
What to do in case your movers do not want to provide information and paperwork?
What you need to realize is that there are some fraudulent activities in the moving industry. Especially nowadays when this has become a very lucrative business. And these scammers are using many tricks in order to lure their victims. And they have only one goal – to steal money. Luckily, such fraudulent moving companies usually are not hard to recognize. They will always have something distinct in their offer which should rais a red flag for you. Sometimes it is a very small price for services and other times unrealistic promises. In case you think something is fishy with movers you are considering to hire, ask them about information and paperwork is the mover required to provide. If they are not genuine – they will start giving you excuses and explanations. But never the thing you are looking for. It's the best way to discern if they are fraudulent movers.
Now you know what information and paperwork is the mover required to provide during the relocation. In case you do not get these, make sure you remind your mover what are his duties. Moving services are not cheap, hence you need to receive everything you paid for. Packing and transportation are definitely more important, but all relevant information and paperwork must go with them. Finally, if you are moving to New Jersey, make sure you hire only the best Union County movers. The real professionals will never neglect their obligations, and that is for sure. One final tip – read your contract before you sign it. Pay attention to all details, as this is the best way for you to know the terms and conditions of service you are taking. In the end, we wish you a safe and smooth relocation.