One thing is certain – relocation does not come cheap. The longer the distance, the more expenses you need to count on. Hence, you need to prepare a good moving budget before you even start planning your long distance moving adventure. And even if it comes to a point where you get a moving quote and find that the estimate is overwhelming, there is no need to stress over it. It happens more often than you can imagine. And the solution can be found in the many tips that can help you save money on a long distance move.
7 easy ways to save money on a long distance move
As mentioned, it is completely logical that not everyone will have the same amount of time and money to invest in a relocation. But is that a reason for them not to be able to hire expert long distance movers NJ? Of course not. Hence, we are here to offer assistance to those with a lower budget to make the most of it all. And no matter how challenging it might seem now, it's quite simple when you get into it. In fact, it all comes down to seven simple yet innovative steps that will make your financial part of the move a piece of cake.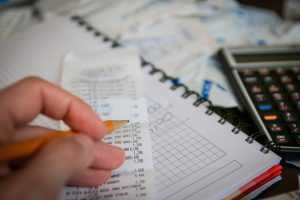 #1: Cross-reference moving costs with the budget you have
In order to adjust to moving estimates, you first have to know the budget you have at your disposal. So, once you decide on a figure for the amount of money you are willing to give, time to move on. Now comes the part where you consider the costs associated with the move. This might be a bit overwhelming as there are several factors to consider:
Moving distance – the longer the distance, the more money you will need.
The number of rooms you need to move – moving an apartment is not the same as moving a household.
Time of the year – spring and summer are more popular for moves, hence more expensive.
And these are just some of the moving influencers we can think of in the spot. When you get into it, you will see just how more there is to consider. However, the good thing is that there is an easier way to go about doing this. Our company offers you the chance to get precise moving estimates to help you calculate the actual moving cost with all the criteria included.
#2: Lighten your limited budget relocation by de-cluttering
AS a rule of thumb in the moving industry, the less you have, the smoother and cheaper the move will be. So, inventory your household and make sure to set out and rid yourself of extra belongings. When it comes to the actual de-cluttering process, there are many approaches to take here:
Getting friends together and gifting things to them.
Organizing a garage sale and earning some money while you save money on a long distance move.
Donating stuff to charity and relocate with a smile on your face.
Recycle and contribute to your environment.
#3: Be smart when hiring professional movers and save money on a long distance move
Once you do get a contract from your moving experts, be sure to go through the contract and try to negotiate a better deal. You don't need the assistance of fraudulent moving companies that will initially underbid, only to boost prices at the time of negotiation. In order to get a better deal for your long distance move, you first have to understand the exact price they gave you. Proper research will ensure that you hire the right team. And this will help to save money on a long distance move.
#4: You budget might be limited, but you shouldn't think outside the box
Moving in the summer ends up costing more than doing so in other periods of the year. If you are flexible and can move during the off-season, you will save money. So be adjustable and consult with your choice of professional movers. We can offer the best advice on how to cut a few corners and save money in the process.
#5: Stay within your moving budget by securing cheap packing supplies
When you plan a long distance relocation, moving boxes are something you will need. One of the more popular options is to have your movers supply you with the packing supplies and services. However, there is another, more affordable option – find free moving boxes and pack on your own.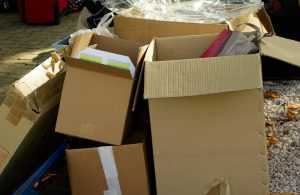 And then, there is also the matter of saving money on a long distance move with affordable wrapping and filling materials, such as old blankets, newspaper, duck tape, linens etc. However, this carries a certain amount of risk, as it won't offer the protection that quality packing supplies can. Ultimately, the choice is yours.
#6: Self-help attitude can help you save money on a long distance move
Packing everything by yourself can cost you nothing other than time and effort. However, there is also the matter that you need to research how to properly pack belongings for a move. So, you have to weigh just what is more important to you – time or money?
And don't forget that there are also friends and family members that are always in the mood to help you with the move. Call in a couple of favors, promise lunch and gifts from the decluttering and you're all set. Whether you end up doing the packing with friends or without them, you are saving money on the interstate move ahead.
#7: Consider financial aid for the purpose of moving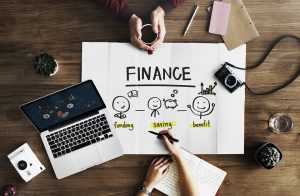 There are many reasons why people decide to relocate. One of the more popular ones is moving to a new and better job. So, why not make the most out of it? Ask your new employer to sponsor a part of your relocation. If they do accept, just keep all the receipts with you. You can later use these for tax deduction purposes.