Moving alone or with your significant other is hard enough, but relocating with a child is all the more complicated. Everything you normally have to plan out and consider for your move, you now have to double-check. And among those things comes the packing of your babies' belongings. So, to help you conduct a stress-free and quick-step move, today we tackle the task to pack a bedroom nursery. After all, this is the part of your household you want to unpack first. In order to do this, you need to know how to pack and load it with utmost caution.
Consider the following tips to help you pack
If you are looking to avoid to hire professional packers NJ to assist you with this part of the moving process, you might as well research the best ways to accomplish this. From your entire bedroom to your nursery and toiletries, we will go into details, one step at a time. The most important thing here is to remember to stay organized and plan out every aspect of your relocation. As long as you have a clear plan and schedule to pack your bedroom nursery, master bedroom, and bathroom, you should have little to no stress.
#1: Packing the smaller bedrooms in a few simple steps
Whenever you start packing your household, one room at a time, you should always start from the ones least used. So, if you have them, you should always pack the guest bedrooms first. Next, come your children's bedrooms. This is where you want to delegate tasks, such as setting aside toys, games or books in separate boxes. Think of it this way – your child will have a task and participate in the move and you will have one less task to worry about.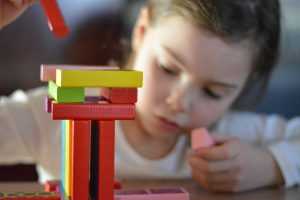 A bonus activity would be to let them label the boxes however they feel like. Give them some stickers, markers, crayons and let them get creative. After all, moving should be a fun activity for the whole family.
#2: Stay on track when the time comes to pack the bedroom nursery and master bedroom
Now comes the next stage of the packing process – the master bedroom and bedroom nursery. This is where you will have to do all the work, one step at a time. So, to help you along, we have some categories prepared – all you have to do is choose which order to conduct them in. Here we go:
Packing your clothing and your child's clothes
The good thing about wardrobe on hangers is that you can pack them as they are. There are special boxes for wardrobe – you might want to purchase several of these from your residential moving company. You won't need too much of them – one will hold up to two feet of compressed clothes. On the other hand, if you decide not to go with these special boxes, you can always remove each piece from the hanger and pack it neatly in a suitcase or regular box, lined with paper in-between.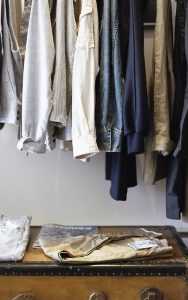 When it comes to your child's clothing, this is usually not that big of an issue when you consider size. For toddlers and babies, the clothing can usually fit inside a single box. However, there is the matter of making sure that everything is clean and hard-pressed before you pack it. After all, you don't want one of your first activities after the move to be washing all your child's clothing. And this is one of the boxes you should label as "Bedroom Nursery" or "Sensitive".
When you pack a bedroom nursery, you can't forget the cradle
As most parents are aware of, cradles are one of the most frustrating pieces of furniture to assemble. Just think of those 10-page manuals of what goes where and the hours of labor spent on making it all come together. Nobody really wants to have to deal with that all over again. So, if you can arrange for the cradle to be moved in one piece, great! If not, make sure that the moving services NJ you opt to include disassembly and reassembly. Otherwise, you're looking at another couple of hours of work after the move.
Next on the checklist – mattresses & pillows
Most mattresses today have their own bags, in addition to bags for box springs. When it comes to pillows, you can either combine them with the clothing or pack them in separate boxes. It usually depends on how much pillows you actually have.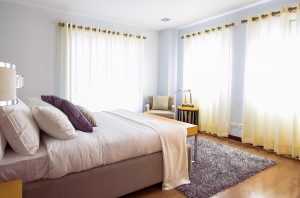 Draperies & curtains are yet another task on the list
Those wardrobe boxes we spoke about earlier have multiple usage potential. Among the things we already mentioned, they are also a great solution to pack curtains and drapes. If you prefer to fold these items, place them in cartons lined with paper or plastic wrap.
What about clocks & mirrors?
When you pack a bedroom nursery or any bedroom for that matter, items with glass require extra care. If you happen to have antique clocks or heavy-frame mirrors, consider the use of custom-crating services.
Finally, the toiletries
When you pack a bedroom nursery, there will be plenty of washes, soaps, baby powders etc. You need to consider what you can throw away and what you want to take with you. If you choose to keep them, the best option would be to pack them in a box that you will take with you. Any other bottles should be tapes shut and well-wrapped to prevent any leaks. The smaller the boxes, the better.
To conclude our little story about packing your bedroom nursery
The above-explained and noted tips are tested and noted from years of experience that Vector Movers NJ have. So, if you wish to experience a secure and efficient moving experience, packing your bedrooms with the utilization of these tips is the way to go. It will also provide you with a safer transport of these items to your new residence.