Do you want to live on the west bank of the Hudson River and to pay a lower rent? It can be very difficult to find an affordable apartment yourself, especially if you are on a low income. The city of Hoboken has a housing waiting list with all affordable rental units. So, if you cannot find an apartment for your wallet, you should take a look at low-income apartments in Hoboken NJ.
The city of Hoboken wants to help its residents with affordable housing. That's why there are so many ways to find available low-income apartments in Hoboken NJ. The city is offering you dozens of new affordable housing units in the same time remaining a vibrant mixed-income community.
The vibe in Hoboken communities
Before we start with your search for low-income apartments in Hoboken NJ, it is good to know what kind of lifestyle you should expect in its communities. The vibe of Hoboken is a great mix of families, college students and young professionals who are looking for a better job in Hoboken.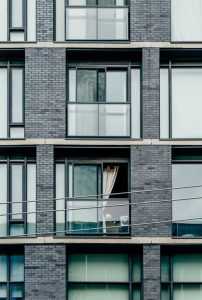 This city is all about the family
Many millennials come to live and work in Hoboken, but still, this city is all about the family. It is a community where you can see a nanny or a family walking on every street. We can say, Hoboken is the great place to move to and to raise your children. There are a lot of parks where you can enjoy with your little ones, such as Pier C Park, Elysian Park, and Church Park.
If you want to make a move to New Jersey, Hoboken is a place with many activities for your family. Living on the west bank of the Hudson River can be the best decision you ever made. So, if you want to start your new family life in Hoboken but you don't have enough money for the expensive property, low-income apartments are a great option!
Hoboken is offering a wide range of housing options for low-income families
If your search for low-income apartments the City of Hoboken is your best ally! Many Americans including low-income families and disabled need affordable housing. Besides the affordable price, low-income families also deserve a safe and clean space for living. That's why you can find many great low-income apartments in Hoboken, NJ. Some of the affordable housing options you can find in the further text.
Public housing
Public housing is one of the best ways to rent a low-income apartment in Hoboken. It refers to apartments that are owned by the government. In Hoboken, this type of affordable housing gives you an opportunity to find a decent apartment in a good location. The price of apartments owned by the government is their market value. So, it is your best option to resolve your housing situation. You don't have to be rich to live in a decent apartment. Hoboken is the city that offers you the chance to work and live in a vibrant community.
Housing Choice Voucher
Housing choice voucher is a program made for the elderly, disables and low-income families. This gives you another great way to find low-income apartments in Hoboken NJ. You can choose the apartments that meet the minimum requirements of the program. Don't worry, there are many available homes in Hoboken you can choose from. Just make sure to apply on time.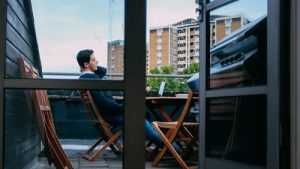 Finding an affordable apartment on your own
Rent can be very expensive in Hoboken, and entire New Jersey. But, luckily for you, there are many ways to find affordable housing in Hoboken. If you don't want to apply on the waiting list for low-income apartments in Hoboken, NJ, you have to have patience and creativity to find an affordable apartment in the location you like. You have to be very creative when you want to save the money for your new apartment. For example, you can start by saving the money on the moving process. Hiring affordable movers Hoboken is one of the ways to move without breaking the bank.
Think about your budget before looking into low-income apartments in Hoboken NJ

If you are a new renter in the town you have to know how it is expensive to live in Hudson County. There are many costs you should think about when living in Hoboken. From the rent, parking to bills for utilities. So, when you are planning your move with Hudson County movers, you should always leave some money for the unexpected costs. If you want to rent an apartment on your own, you should know average prices:
1 bedroom costs about $1600- $2200
2 bedroom is $2400 – $3000
3 bedroom is $3500 or higher
Pick a convenient location

When picking your next living space, you should pick the convenient location. It means, your apartment should be close the transportation, your kids' school, your job, etc. Pick the apartment building near a grocery store, pharmacy, or other important places. Make sure to be practical when choosing the right apartment for you and your family.
Also, you should think do you want to live in downtown or uptown?
Uptown or Downtown?
Where do you want to live in Hoboken? Uptown is the area with less crowd and restaurants like downtown and you have to take a long walk to the main path. Downtown, you have more pubs, great transport, and vibe.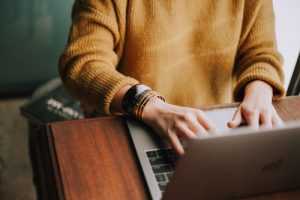 In your apartment search, the Internet is your friend!
If you want to know more about the apartment prices in Hoboken, you should use the Internet as your best friend to get more information about it. There is a plenty of information and listings you can find. Also, if you want to find the roommate to cut your living costs, or you want to live in a certain neighborhood, use the Internet and you will find low-income apartments in Hoboken, NJ.