Each piece of art preserves a piece of the artist's heart and soul. Therefore, it needs to be handled with the highest level of care and respect. Whether you're an artist, an art collector or you just happen to own a few pieces of art, you know how valuable those items can be. Apart from being valuable, artwork can be extremely fragile which is why you cannot have just anyone move it. Finding the best movers near you is not enough unless they can move fine art. Only by hiring qualified fine art movers in New Jersey can you be sure your fine art is in good hands.
Looking for fine art movers in New Jersey
Moving fine art is like an art form itself. There are many moving companies in NJ. However, not all of them are specialized in moving fine art. Letting someone who is not an expert do it is very risky. They could try but without proper training, tools, and materials those movers are likely to fail.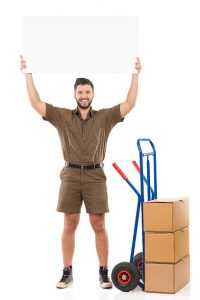 Search the movers' websites and contact them personally
Finding the right fine art movers in New Jersey starts by searching the internet and visiting the moving companies' websites. This is where you can get information on the services they offer. If there is nothing about fine art relocation, give them a call or send an email and ask if they provide such services. Being a professional mover is not enough. Only the movers who undergo extensive training possess the knowledge to handle such delicate objects. Therefore, you must ask the moving companies you are considering if their movers have completed the necessary training for moving fine art. Furthermore, art movers with a great deal of experience are always a good choice. In addition, ask what kind of packing material they use.
Ask your fellow art lovers
If you know someone who owns fine art, ask them if they know any fine art movers in New Jersey. Consult private collectors, art galleries, and auction houses. You can learn a lot from their experiences, whether good or bad. A recommendation from a friend is better than any form of advertisement. Would someone who loves art trick you? Of course not.
Read fine art movers' reviews
The best fine art movers in New Jersey usually have the best online reviews. There are many websites, such as Better Business Bureau and Yelp, where you can read customers' reviews regarding different movers' service and its quality. You too can leave a comment to help other people after your move is over.
Have an on-site estimate
Not only can an on-site estimate help determine the precise cost of art relocation but it can also determine the needs of your items more precisely. Demand a free on-site estimate in order to determine every detail of the moving process. Invite a few different companies' representatives into your home and compare their estimates to get the best deal. And remember that the price is not the only factor to be taken into account. You should look at the big picture (no pun intended), taking into consideration all the services a certain price includes. Insurance is also necessary. Your fine art collection should not be limited to minimal liability, therefore, a high-value inventory will be necessary.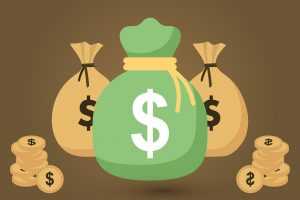 Have the artwork appraised
Before the move, you should have a professional appraise your fine art. You can find the right professional through an art appraisal association or your art dealer. Make sure to choose the right kind of appraisal. Your moving sales representative should have a copy of the appraisal, in case you opt for full value coverage. Moreover, you should photograph all the artworks before the move.
Packing and moving
Leave the packing of these fragile items completely to your fine art NJ movers, just in case. Using custom-made wooden crates is recommendable for sculptures, paintings, and statues. They should be built to fit the items' size and shape. When your artwork reaches its final destination, you need to make sure everything is there. As the movers carefully unload the moving vehicle and open the crates, you should be checking the inventory.
Protection from heat
Since oil paintings are the most prone to damage, they require extra protection. Your NJ fine art movers should use acid-free paper for wrapping oil paintings in order to protect them from dust and moisture. They melt easily in high temperatures, so try not to move them during the warmest part of the year. To be safe, you can store the artworks in a climate controlled storage unit until cooler months but make sure sophisticated security measures are in place. Alternatively, you can move them in a climate controlled vehicle or by plane. However, these options cost more. In case the paintings melt, your fine art movers from New Jersey will not be responsible because they cannot control the weather.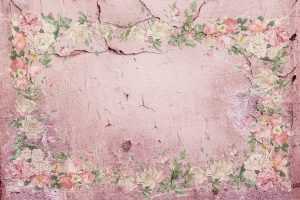 To sum up, moving fine art is not an easy task. Finding decent fine art movers in New Jersey is even harder. Still, if you do your homework well, you have no reason to worry. For example, consider reliable movers from Hoboken for your fine art move. There are also great local movers from New Jersey with lots of satisfied customers. Finding the right company is not that hard at all, you just need to know two things – what your needs are and where to look.