Finding movers you can trust is a challenge. Finding movers that are cheap in addition to being trustworthy is twice as hard. Just to be clear, by cheap we mean reasonably priced, affordable. It may not be easy but it's doable. New Jersey is full of moving companies, both good and bad. Here are some ideas to help you find cheap NJ movers that won't betray your trust.
The sooner you find cheap NJ movers, the better
Although there are many reliable companies in NJ, there are many fraudulent ones as well.  With more professional movers to choose from, you need more time to do the research. Also, the most reputable companies that offer a high quality moving services are always booked in advance. If you wait too long, the good ones will be fully booked. They are very hard to get last minute.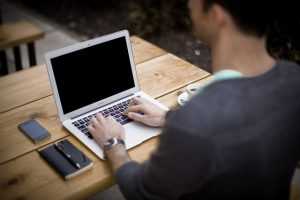 Besides, urgent moves are sometimes charged extra. On the other hand, some companies offer discounts for early bookings. Ideally, you should start your research months before the moving date.
Ask others to recommend good NJ movers
Ask the people you know first
All movers claim they are the best of the best. What else can they say? At the end of the day, it's all about profit. What you need to do is ask those who will give you disinterested advice. Your friends, neighbors, colleagues and family members are the people you can trust.
Read customer reviews about cheap NJ movers
Although these people are complete strangers, it doesn't mean they're not honest. There are very good moving reviews websites as well as social media groups. You'll be able to ask A LOT of people where to find cheap NJ movers you can trust. Additionally, good moving companies show customer reviews on their websites. Unfortunately, these can be manipulated to make the company look good.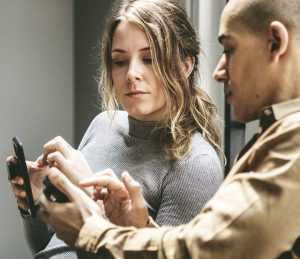 Visit the companies' websites
Reliable NJ moving companies have good websites. In case there is no website, you should be suspicious. If you hear about a moving company and there's nothing about it online, it's probably a scam. A good website should provide contact information and an overview of the company's services. Moreover, visitors should be able to learn how much experience the movers have. Someone who's been in the business for years is definitely more reliable than a brand new company.
Contact cheap NJ movers personally
If you like what you see, it's time to contact the movers personally. Talk to them on the phone or visit their physical office. When answering the phone, they should say the company's name instead of "movers" or "moving company". Moreover, their logo should be visible on their vehicles and in their offices. A non-existing physical office is another red flag.
Get price estimates
In case everything seems fine so far, schedule a price estimate. Get estimates from a few different companies and compare them. The movers should send their representatives to your home, if you're hiring residential movers in NJ, or office, if you're relocating your business. Do not trust telephone or online estimates. An accurate price estimate guarantees the price won't increase significantly.
In case the estimated price is suspiciously low, it could be a trap – ask the company for clarification. Make sure there are absolutely no hidden costs. Discuss every detail of the move, including insurance and additional services such as packing and unpacking, storage, furniture disassembling, etc. The quote probably includes basic damage coverage, but you never know.
When is it OK to be economical?
Even if you're not moving on a tight budget, it doesn't hurt to make a little effort and save a few bucks. However, it is important to know when to draw the line and what aspects of your move you should not save on.
Legal status
Choosing a company that is not licensed and insured is a huge mistake, no matter how cheap it is. In case something happens to your belongings, what's the point of saving money? U.S. Department of Transportation (USDOT) must issue a license in order for a moving company to operate in the US. You can simply visit the USDOT website to make sure a company is legal. Licensed interstate movers have a USDOT number while intrastate movers have an MC number. Look for these numbers on their websites.
Quality of service and equipment
Quality is another thing you should not underestimate. Make sure the company you're hiring has functional equipment and that their moving vehicles are in top shape. In addition, if you're using storage units, they have to be in good condition as well, especially if you're storing sensitive items.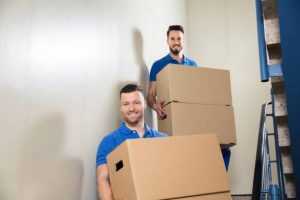 Packing supplies
This is an opportunity to save. Your packing supplies must be strong and durable. You should not be stingy with the amount and quality of packing supplies. It is very important that your bags and boxes support all that weight. There has to be enough cushioning for the fragile items, too. Some NJ moving companies provide their own packing supplies at affordable prices. Nevertheless, the non-fragile items don't require a lot of cushioning. Some items can even be thrown in an ordinary plastic bag.
However, you don't necessarily have to buy packing material. Any bags, boxes, old clothes or bedding you have lying around will do. Moreover, ask your local supermarket employees to give you the boxes or papers they don't need. Finally, by packing tightly and using up all the space not only do you protect your belongings but also save packing material.
Other cost-cutting methods
When you find cheap NJ movers, there are always way to make them cheaper.
Choose the right time to move. Most people move during the summer, the first and last week of the month and on weekends. This isn't the right time.
Reduce the amount of stuff you're moving. Get rid of all the unnecessary items you never use. They will just collect dust in your new home/office.
Avoid additional services since they normally come with additional fees. For example, do the (un)packing yourself. If you choose not to do it, don't worry – finding cheap NJ movers that offer affordable packing services NJ is always an option.
Even if it seems like you cannot find cheap NJ movers, the price could be negotiable, plus there might be different discounts and promotions you don't know about. Don't be embarrassed to ask.