When you're planning to relocate to New Jersey, how far in advance should you start a job search? What is the best way to find a job before moving? We are here to give you a few tips about the job hunt. But, before, you have to know that only you can create your own luck. By combining some good-luck charms with important searching strategies your job search will be successful! Rely on advice from our experts, from how and where to look for a job to landing an interview. Vector Movers NJ are here not only to help you relocate, but we also help all job seekers to find a dream job in a new city.
How long can your job search take?
The amount of time you'll need to find a job before moving to a new location depends on many factors. When you start with your job hunt you should think about many aspects of this process. To find a perfect job in a new city, it depends on:
Your skills and experience.
The job market
General economic conditions
Your salary level
We suggest not to wait for the last minute to start with your job hunt. You should plan everything and give yourself plenty of time. In certain cities, it can take much longer to find a job, especially in cities where the demand is low for candidates with your qualifications.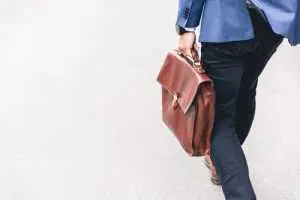 Ask your current employer for a transfer
If you work for a company that has positions in other countries and cities, ask your company for a transfer. This is the easiest way to find a job before moving to a new city, and before you hire long distance movers NJ to help you relocate.
Even if you think you're the right fit for the job opening, it's a good way to get more information about the transfer possibility. If your company doesn't have the job for you in another city maybe it has the parent company. Also, you might consider looking for a job at competitors, especially if you've created a name for yourself in your particular specialty. Make sure to explore all your options.
Check out the job market in your new town
Before you definitely decide to relocate to another city, take time to make research on the job market. Visit different job sites so you can get the insight into job openings in your new location. If there is a low possibility to find the job you are specialized for, maybe you should check other cities with a better job market for your field.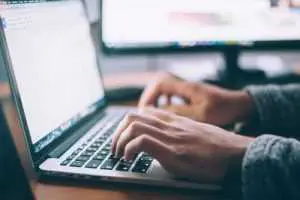 When to notify your current employer about the move?
Another important part of relocating is to notify your current employer on time. Consider how your employer will react to your plans, so maybe it is a better idea to share your plans in advance. If you want to get an understanding of your current employer, explain your reasons for moving (that are different from dissatisfaction with your job). Try to stay positive if you want to get a support from your current supervisor and colleagues. If you have a family it is good to say that better education and school is the reason why you moving or your partner's new job.
Be flexible to find a job before moving
The most important thing you should do during the job hunt is to stay flexible and to increase your networking and professional activity. Be creative and think what other options might work for you.
Get organized
The most important part of the job hunt is a good organization and preparation. So, take time to find the system that is best for you to organize your job search. For example, you can make a spreadsheet that will contain information about the jobs you are applying for the time of interviews, etc.
Seek a Professional Employment Service
If you need professional help in your job search, it is a good idea to send your CV to a professional employment service. They will help you with your work visas and places where you can find a job you are searching for. Tell them about your specific field and let them know you are interested in moving for a new job.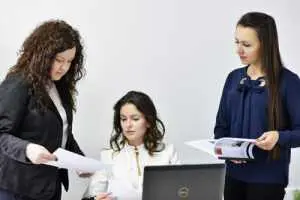 Present your skills in the best way
This is one of the main tips for finding a new job in a new city. Prepare your best stories for interviews so you can show your skills and achievements in the best light. You want your employer to remember you!
Relocation services you can count on
There are many moving companies that will help you plan a move. But, you have to find the one that is the perfect fit for your needs and budget. To be properly prepared for the new job you need a reliable moving company that can help you settle down quickly and efficiently. Commercial movers NJ are your best relocation partner when it comes to moving your business or office to another state or city. Professionals with right skills and knowledge are capable to handle your commercial move in the most efficient and successful way.
Last, but not least: Don't accept the job on the first sight
Get a useful tip from professionals if you want to find a job before moving. Don't accept the job position immediately. Instead, you should thank the employer for the opportunity and take time to consider it carefully. Make sure the job is the right one for you and if you can – negotiate for a better salary.