Choosing the right moving company is the key to a successful move. In order to choose the reliable one, you need to know how to make them out of those that are not worth your money. You are probably going to come down to two or three potential moving companies for your move. Now the question arises, how do you properly evaluate a moving company?
Why should you evaluate a moving company?
The main reason why you should evaluate a moving company lies in making sure you execute a successful and an efficient move. There are many moving companies operating in NJ. Some of them are reliable, while some only claim to be so. This is the main reason why you should make sure you work with the good one. It is easy to become a victim of unreliable movers, so-called rogue movers. With insufficient information on how they work and what they include in the price that they quote you, your move may become far more expensive than what you thought it would be. Also, it can become far more expensive than the price your moving company provides you within the very beginning.
Price estimates when you need to evaluate a moving company
This is the reason why free estimates are so important to take advantage of. Free estimates mean that your potential movers will come to take a look at what you need to move. They will assess the load and ask for addresses: where the pick up will be and where they will need to move it to. Also, make sure you let them know whether your old and new apartment buildings have elevators. In case they do not, floor from which or to the loads needs taking will play an important role in estimating the price of the move.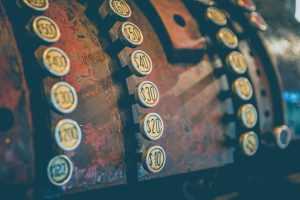 An unreliable mover will usually not come to make the assessment. Even if they do, they will not ask for the specifics. Make sure the mover you opt to hire gets into all details with you. It means also the time when the move needs to happen. In case you are looking to save money as much as possible, you might want to think about moving in the off-season. Moves are generally cheaper then and it is easier to book you preferable movers.
Memberships that showcase trustworthiness
There are certain associations that bring together only the most reliable moving companies. American Moving and Storage Association (AMSA) and the Better Business Bureau (BBB) are the two that you should make sure your moving company is part of. These organizations have criteria that movers need to meet in order to become members. These criteria include mandatory insurance that every legal mover on the market should possess. Also, each and every one of them needs to have a license to be in the business.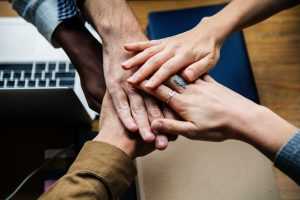 While each state regulates moving companies that operate within them according to their specific standards, companies still have to meet those standards. On the national level, in case you are moving between the states, federal agency license should be your go-to guide to a trustworthy moving company. You can also check them online on FMCSA's website.
Another way to make sure you are hiring a reliable moving company is to check their DOT number. Moving.org allows you to do exactly that. Therefore, ask for all of the above-mentioned information and once you get it, do a background check. Bear in mind that people sometimes feel uncomfortable asking for this information. Also, every reputable company will provide you with this information even before you ask for them. If they do not, then just ask the question. If they refuse to answer it, there is but one way to go: out their door. While it may seem difficult to evaluate a moving company, we are proving it to be pretty simple in fact. Bear with us for more tips.
How long have they been on the market
Old moving companies or better put all old companies will boast of their tradition. In the service industry, the old is usually good. You get a partner that knows his business. When you need to evaluate a moving company, you should try to obtain an insight into how long that company has been in the business. Once you do, there are two paths that you can follow.
The first path is to go after a moving company that has been on the market for a long time. This is the safe path to follow. You will usually know exactly what you are going to get and how your move is going to go down. On the other hand, there are some younger professional furniture movers that may like to do stuff their way. Bear in mind that tradition is not crucial for a successful move. It is, however, an indicator that that company knows their stuff. With younger movers, you will probably get to use some new perks that the modern age provides you with.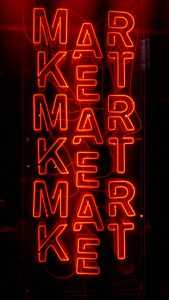 The choice is yours. Before you make it be aware of the fact that all cross country movers used to be young in business. Therefore, if you choose to hire someone young as well, you may be taking part in building a better future.
Making a decision
Now that you have heard all that we had to say about this subject, the time has come for you to shine. Evaluate a moving company one by one. Take your time. Surely, you should have it. I mean, after all, you should be looking for a mover about six months ahead of the move. Therefore, if you re moving in about six months time from the day you are reading this, you'll be fine. If you do not have that much time, then double check your notes. You are going to need a good moving company, therefore evaluate a moving company well.