Renovations are a thing that is going to come into our lives from time to time. The lucky ones are going to have to cope with their own renovations. This can prove to be difficult, for sure. After all, you need to find a place for your furniture and house amenities while the renovations are taking place. The good news is that, in this case, Vector Movers NJ can help out. Whether you need someone to help you remove your items from your home while the renovations are happening, or you might need storage space where you can put some of your stuff until the house is ready again, movers Union NJ are at your disposal. However, there are those of us that are going to have to cope with a neighbor's renovation. Some of us only ones, while the unlucky ones more often.
Ask your neighbors for a timeline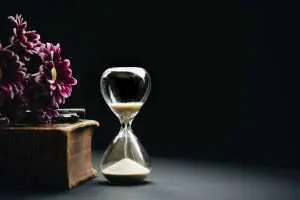 In order to prepare for the coming construction and cope with a neighbor's renovation, you should ask them straight up, but politely, how long the renovations are going to last. You should do this even before the renovations begin. It will help you mentally prepare for the noise that is about to become a daily occurrence in your building. Also, by doing this before the renovations begin, you will not leave an impression of a nagging neighbor. No, you will represent yourself in a true way. By asking early, you will show it to your new neighbors, who are moving to New Jersey, that you are ready to tolerate what is about to start, but also that they need to respect you. Hopefully, they have made a plan of renovation and are going to stick to it.
Protect your belongings when you are about to cope with neighbor's renovation
In case your first door neighbor is about to renovate his apartment, you need to protect your belongings. Given the fact that your neighbors are probably going to deal with walls, at least they will need to paint them, at most, they are going to have to change the plumbing, you need to make sure your items are going to remain safe. There are two paths that you can take to achieve this:
Talk to your neighbor. In case you have a good relationship with your neighbors, you might want to talk to them and try to agree on certain rules that they could follow. By following the rules that you agree on, you may end up not having to make many alterations to your home. For example, you might agree with them that loud and disturbing works are done on working days and in working hours. This will ensure that you will not be disturbed when you come back home from work.
A different approach is the legal one. People sometimes hire a lawyer in order to negotiate the terms of the renovation with the neighbor. This has been especially popular with people whose houses are very old. There are many houses from the 19th century still standing with people living in them. Owner of such houses will go the extra mile in order to protect their houses from anything happening to them. Therefore, a good idea is to hire a lawyer to negotiate with your neighbor and to help you cope with a neighbor's renovation. Usually, they will agree that any potential damage done to your house is covered by the renovator. Also, they can forbid any works being done that can represent a serious threat to your house.
Find an alternative residence if you are having issues with renovations
To cope with a neighbor's renovations, one should try to look on the bright side. In case you are having issues with putting up with the constant noise, dust, and debris, you might want to look into the possibility of moving out for a while. This may sound like someone is forcing you out of your home, but take a different look at it. Why would you avoid taking an extended holiday? Obviously, this means that your line of work does not require your presence in the office every day. In case you can work remotely, you may take your laptop with you and go to stay with your family in a small town that you liked so much when you were a kid.
Alternatively, you might want to pack your stuff and embark on a one month-long trip to that amazing place you have been thinking about for the past few years. The inability to cope with a neighbor's renovation can be a perfect excuse to make some of your wish come true. Everyone deserves a break. Perhaps, the universe is sending you a message that you need some me time. 
Be aware of your right and the ways to execute them to cope with a neighbor's renovation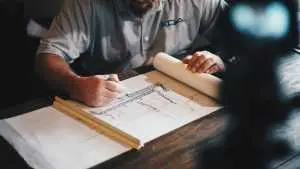 Knowing your rights is essential to living a good life. You should not let anyone bully you for whatever reason. Therefore, read through Protection of the Environment Operations Act 1997 and Protection of the Environment Operations (Noise Control) Regulation 2017. These two will get you informed of what you can do to protect your piece of mind and afternoon rest.
Cherish your relationship with your neighbors even when you need to cope with a neighbor's renovation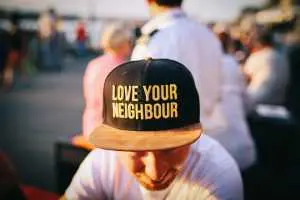 While your neighbors are renovating their home, they are not doing it in order to annoy you. When you think that you have had enough, bear in mind that surely they would have wanted the renovations to be over even before they began. It is no fun turning your home into a construction site. Plus, living in a construction site is no fun. Therefore, try to help your neighbors no matter how annoying their renovations may be. Offer them refreshments or a place to shower in case their bathroom is not in use. Cherish your neighbors, because they are the people that you are seeing every day. They will appreciate it.