Before you start moving your items, you need to pack them. Packing may take time, so plan ahead and start early. Also, choose the right moving boxes in order to protect all of your items. When you choose the right moving boxes, you need to make sure you are working with a reliable moving company. Luckily for you, professional movers in New Jersey are exactly that. We have all the necessary licenses. Furthermore, we have insurance that protects you in case anything should happen while you are moving. You will be glad to know that so far we did not have to activate our insurance. However, before you start going through the process of moving, you need to decide where you want to move to. Take your time with your choice and contact us after you have made it.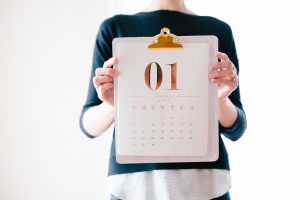 Choose the right type of moving boxes
There are many different types of boxes on the market today. Sometimes, it can be difficult to choose the right moving boxes. There are two approaches you can follow in order to solve this problem:
Choose the right moving boxes by yourself
Let NJ packing services help you
Choosing the right moving boxes by yourself
If you are going to choose the right moving boxes for yourself, you need to know how to choose them. We will try not to confuse you with their names. Our goal is to help you understand how to choose them yourself.
Now, in order to do it, you should first make a list of items that you need to pack. The first step in making an items list is to take a walk through your apartment. Write down every item there is and the number of pieces. This is going to take a while. Therefore, start with one room and take your time, make sure you do not skip anything.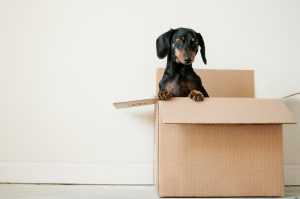 Secondly, while you are making this list, bring a measuring instrument with you. Measure all of those items that find their place on the list. You are going to need their length and the diameter of their widest part. This will make sure you buy boxes big enough for them to fit.
Let NJ packing services help you
In case you did not know, NJ Vector Movers offer a packing service as well. Now, people tend to like to pack their items themselves. They like to make sure everything is in order and well-packed. Sometimes they are nervous that some of their items might not be protected well-enough and prepared for the move. While we understand this point of view, there is something we need to point out. Packing services department of Vector Movers is comprised of professionals. These people have been through many moves so far and know their job. In case you are afraid something might happen to your items, the best thing you can do is to let the professionals handle them.
First of all, their job is to make sure everything is in order. Secondly, they will pack your items in such a way that there would be no possibility of anything happening to them. Thirdly, they have all the moving materials in their hand. This means that you would not have to spend time looking for boxes, assembling them and packing them. After all, the company's reputation is at stake here. For these various reasons, you should leave packing up to your moving professionals and sit tight while they take care of it.
If you still wish to choose the right moving boxes by yourself
If after all mentioned above you still want to choose the right moving boxes yourself, go ahead. Measure all of your items. Make a plan of what goes where. This means that you will not need a box per item. It will be easier to use larger boxes for various small items. So bear that in mind when taking measures and making the list. Once you are done with it, take the measures with you and show them at the shop. They will then proceed to find you the ones that fit your needs.
Sizes of boxes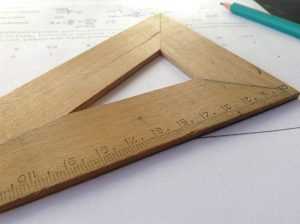 We would not want to leave you without the information of the name of the boxes that you are going to need. Therefore, the following are the sizes of boxes, for your information:
Small boxes: average Size: 6 in. x 6 in. x 6 in., 12 in. x 12 in. x 10.5 in. You will need these for small items like books or your living room gadgets.
Medium boxes: average Size: 14 in. x 14 in. x 14 in., 16 in. x 16 in. x 15 in. Small appliances will fit here just like the stuff from the kitchen.
Large boxes: average Size: 18 in. x 18 in. x 24 in. Here you can fit anything that requires more space. These boxes are pretty large and square in size. You will need a lot of these.
Wardrobe boxes: average size 24 in. x 24 in. x 34 in. These will have a metal bar inside where you will be able to hang your coats and other clothes that you usually do not fold.
Getting your right moving boxes
Now that you know what in what sizes moving boxes come in, the time is right to tell you that you are going to probably need a smaller truck in order to bring them home. Therefore, we would suggest that you did not go to pick them up with your regular car.
They are going to be unfolded and you would need to assemble them yourself once you get home. In order to do it properly, bring a roll of duct tape with you. Fold a box and tape it on the bottom. One line should all the length of its wideness. Another line will go across the bottom. After you will them, one line on top will suffice to close them.
Last bit of advice: use a permanent marker to write on each of your right moving boxes what is inside. This will help you when you need to unpack quickly.