It is time to move? Moving because of a new job or for a better education? Whatever is your reason, you are in a very stressful process. Relocation is one of the most stressful events in life and the biggest relief is to cover your belongings with the right type of moving insurance. This is the best idea and absolutely the most important part of the successful move. During the moving process, you never know what can happen. So, to have peace of mind, purchase a moving insurance before you make a move.
Reduce the stress with moving insurance
Having moving insurance always helps. With the right insurance policy, you can be relaxed about unexpected financial expenses. Moving insurance helps to get peace of mind when it comes to sudden expenses and complications. Being insured can seriously reduce the stress when moving. With reliable moving service NJ you can expect different types of moving insurance, so you can pick one that is the right one for your relocation. You can choose from different types of insurances for your upcoming move.
What are the types of moving insurance?
Every type of moving insurance will cover your items if something happens during the move. Every moving company offers you the basic cover of only $0.30 to $0.60 per pound, depending on the distance of the move. So, if you only purchase the basic cover from your movers your items will not be fully covered. If you want to move more valuable items, it is better to purchase the type of moving insurance that is best for you. There is a type of moving insurance that can cover the actual replacement cost of your items. So, to purchase the right moving insurance you have to think about the value of your items.
What moving insurance is the right one for you?
This type of moving insurance, as its name implies, will cover all your belongings. Maybe it is the most expensive but there is less pressure and stress when you purchase this type of coverage. Everything that is lost or damaged during the move will be repaired or replaced with similar or the same item. Some moving companies can also have the limit for the liability for expensive items, so make sure to ask your moving company about their policy regarding this.
For most people who are moving, this is the most affordable option. But, if something of your items breaks during the move, movers are only responsible for 60 cents per pound per article. So, this type of coverage isn't the best one and does not really do much in your benefit. It is included in the moving price and you don't have to pay some additional costs for it. When you get precise moving quotes in Jersey City you will know the exact price for your relocation including the price for released value coverage.
Sometimes moving companies in New Jersey can let you get a third party insurance. It is an additional cost you can purchase from other company. It means the mover will cover the 60 cents per pound per item. The additional losses will be covered from the third party company.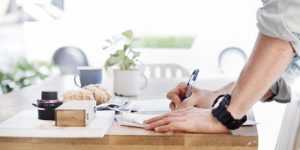 What can limit the mover's liability of your things?
Packing hazardous, dangerous or perishable items without the mover's knowledge.
Packing your own boxes.
Choosing Released value protection.
If you don't notify the mover about expensive items
In case you sign the contract that relinquishes the mover from any liability.
If you wait too long to make a claim of your losses or damages.
The lowest coverage is basic carrier liability
All reliable moving companies in NJ have the basic carrier liability which is the lowest coverage you can purchase. It is a minimal amount of liability. Also known as the "released value" it is not the best option if you are transporting valuable items.
Declared value protection is a mid-level coverage
If you want the better coverage for your belongings, you should purchase declared value protection. It is based on the depreciated value of that item. With this type of moving insurance, you can get the full value coverage if something was damaged. You have to pay more for this type of insurance, but you will get peace of mind because your items are protected.
Full replacement liability as the most inclusive type of liability
If you purchase this type of coverage you will have a full cash value for damaged or lost belongings. This is the most expensive insurance you can purchase but it is defiantly worth it especially when you are moving something valuable into the moving truck.
What about coverage for extraordinary value items?
Movers usually limit the liability to extraordinary value items. If you have packed extraordinary value items you should tell your moves about it. Extraordinary value items are items valued at more than $100 per pound per article. Tell your mover if you have it in your shipment so the moving company can explain you the liability before you move. We always suggest that you transport such items when it is possible. It is better to do it with your vehicle than with the moving truck.
Items that may be considered extraordinary value items:
Antiques and crystal
Precious stones
Art collections, currency, silver, and silverware
Cameras, video cameras
Computer equipment
Furs
Oriental Rugs
The type of moving insurance you purchase depends only on your needs and budget. But, the most important is to make an inventory of your belongings. Now, when you know all your options when it comes to insurance, play it smart and make sure to cover all your most important and valuable items.