Moving home does not necessarily mean moving your belongings. It can literally mean moving your entire home, walls and all. We'll break down the cost of moving a mobile home to help you plan your moving budget on time.
What does the cost of moving a mobile home depend on?
These are the main factors that affect the cost of moving a mobile home:
Moving materials. Tools, moving supplies, tires, and other materials are necessary for every move. All moving materials needed for your move and their costs should be listed on the contract you've signed with the moving company NJ of your choice.
Weight. The heavier the home, the more expensive the move. Newer homes weigh more than older ones. The former usually weigh 45 to 50 lbs. per square foot, while the latter weigh 35 to 40 lbs. per square foot. Also, bear in mind that heavier homes require more moving equipment and materials, which costs more.
Size. The home's size is also an important factor on which the cost of moving a mobile home depends. As double-wides are twice as large, they cost more than single-wides. Moreover, some mobile homes are too wide to use a single lane when transporting them. This means that you would pay extra for a temporary road closure or a police escort.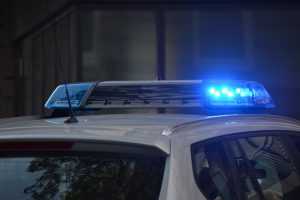 Age and condition. If you are moving an older mobile home, you may need to ensure that it is safe and up-to-code before relocation takes place. These inspections are not mandatory in all states. Also, the movers might have to do some repairs prior to the move, depending on the mobile home's condition.
Destination. The moving vehicle needs gas. Consequently, longer distances cost more. Besides, the drivers cannot just step on it when transporting that kind of load. Also, the moving company needs to invest in new tires and equipment when traversing long distances. When it comes to local moves, there may be a minimum fee, regardless of the distance.
Insurance. There are different types of moving insurance. Make sure you study your options and chose the right one. Professional movers should offer liability coverage for the relocation of your mobile home. Opting for outside insurance may also be a good idea.
Set up services. This includes disconnecting and reconnecting the utilities, removing and reinstalling your home's outer and interior features, etc. However, these services don't always include removing the home's skirting and exterior features, so you may have to do it yourself.
Moving permits. You'll need to get permits for each territory your mobile home enters if you're moving to another county or another state. Luckily, your long-distance movers NJ should be able to help you with these permits. Furthermore, you might need a "set-up" permit to install a mobile home in another city.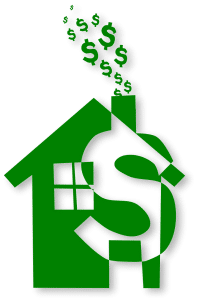 What is the cost of moving a mobile home?
A single-wide, full-service move costs between $5,000 and $8,000.This includes transporting the mobile home within 50 miles, connecting the utilities and taking care of the permits. For a double-wide, the same distance usually costs between $10,000 and $13,000.
Still, since the cost of moving your mobile home depends on numerous factors, some of which we have already discussed, these are just estimates. Nevertheless, you can expect your mobile home relocation to cost at least $1,000. The home's transportation alone may cost $1,000 – $5,000 if you exclude set-up services. Setting up a mobile home and taking it apart can cost between $1,000 and $5,000.
Of course, you should never pay for the relocation upfront. To know approximately how much moving your mobile home costs, compare a few moving quotes NJ movers should be willing to give you before signing any contracts. Remember that only a binding estimate is close to the real price, while a non-binding one is less realistic. 
Choosing the right mobile home movers
Moving your mobile home without professional help is not recommendable. Something as large and complex as a mobile home cannot be handled by anyone. Taking apart a house, driving an oversized load, and setting it up again demands patience, extensive training, as well as physical strength. So, be careful how you choose your help.
Not every company is a good fit
A lot of moving companies are not capable of relocating a mobile home. As we mentioned, moving large freight requires proper insurance and probably some permits. A moving company you can rely on must have all the paperwork in order. A moving company that can make all the necessary preparations, is a company you can trust. Moreover, reputable movers must have enough experience and quality equipment. In addition, note that some movers cannot cross state borders, which means you would have to hire a different company for each state you are traveling through.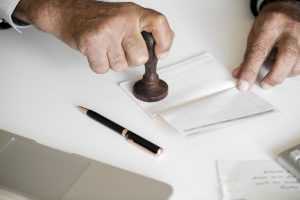 How much help do you need?
There are a few things you can do yourself in order to cut the cost of moving a mobile home. So, decide how much work you want to do yourself. A mobile home has to be prepared for relocation inside and out. In case you opt for full-service relocation, the movers will do all the work. Consequently, your mobile home moving expenses will go up.
How to find the best movers?
Ask friends and family for recommendations.
Read the movers' online reviews.
Visit the movers' websites.
Visit their physical office.
Get moving quotes from a few NJ companies.
We recommend hiring a team of Union County movers with years of experience in mobile home relocation. In the hands of skilled professionals, your home and the rest of your possessions will be perfectly safe. And the best part is – good movers can be affordable, too! You just need to do your research.