Renting a moving truck has become very popular in the last 50 years. Since this service came into existence, many people have decided to move by themselves. Since then, few of them has ever looked back. The ability to move your items by yourself without a truck driver and at your own pace has proved to be a strike for the moving companies who did it first. Since then, the moving industry has changed just like our needs have changed.
Today, many people, families, in particular, opt to hire a professional moving company to move them, regardless of moving quotes. People who do this are usually in their mid-forties and older. They are situated and can afford to enjoy their move. Young people, however, find renting a moving truck to be more affordable and exciting. In case you are about to rent a moving truck, these are the things to consider.
Be mindful or rates when renting a moving truck
First things first, let us talk about the price. After all, the price is going to dictate how you are going to move. Obviously, if you need to transport musical instruments like a piano, you are going to require assistance from piano movers, no doubt about it. On the other hand, if your move is of a simpler nature, you will most probably be able to do it yourself. However, those with a deeper pocket may decide to hire professional movers to take care of their move. Those of you who are going to rent a truck, make sure that you are getting a fair price.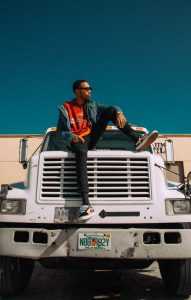 One of the most spread out problems with renting a moving truck today is the fact that the price is sometimes unclear. This can happen for two reasons:
There may be certain conditions in the contract that prevents you from knowing the price in advance
The company that you are renting from may offer you a rate without giving you any physical information on much renting a moving truck is going to cost you
Should you come into a situation such as the above-mentioned ones, make sure not to do business with such companies.
What does the price when renting a moving truck cover?
You should have a clear answer to this question before you sign the contract and rent the truck. Too many times has it happened that companies failed to clearly point out what is covered with the rate that you are paying and what is not. People who have been in a situation such as this one many times ended up paying more than what they were supposed to. The reason behind it always the same: insufficient information.
This most often happens with those companies that quote the lowest prices on the market. Not paying much always sounds tempting, we get that. However, that seems not much in the beginning can turn into a lot in the end. This is why we like to say that cheap is not always the most affordable. Read the small print every time you sign a contract. It may take time and you may feel strange for doing that, but it is for your own benefit.
Insurance should be one of the key guidelines when renting a moving truck
Insurance in case of a road accident will help you a lot. This is why moving companies offer different levels of liability insurance. The most common question that renters tend to ask if whether their AAA insurance covers these costs. This depends on the type of insurance that you have purchased. Therefore, contact your insurance agent before you get into the procedure of renting a moving truck.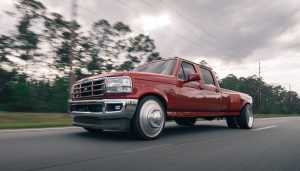 If the answer is negative, then tread lightly on this subject. While most probably nothing is going to happen to you, it could. Therefore, better to be safe than sorry, as they say.
Another thing to look into regarding insurance is insurance for the items that you will be transporting. Some companies offer it, while others don't. Be smart about it and choose the one that will protect you from liability and your items in case any of them get damaged.
Choose the right truck for you
Loads vary from people's needs. In order to move efficiently, make sure that you choose the right truck for your move. You should take the measurements of your load and use this as a guideline when renting a moving truck.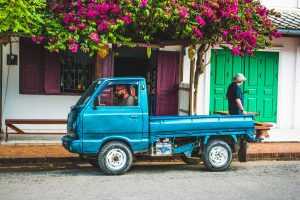 Obviously, you are going to have to decide between similar models. In order to do so, try to find out the perks of renting one over the other. Perks can be the following:
Price
Size
Consumption
Age
How worn out so they look
How comfortable do you feel about driving and the other
Think about other important aspects of renting a moving truck. Write them down and try to make a Pros-Cons list if you are having a hard time choosing between them.
Whatever you do, rent the truck from a reliable moving company
In order to be safe when it comes to your move and the truck that you will be using, make sure that you are renting it from a reliable moving company. One of the most common ways to be sure about the company is to check it out online. One of the most reliable website to do so belongs to the American Moving and Storage Association. They have some of the strictest rules about becoming a member. If your moving company is among these guys, then you should be fine.
Also, professional moving companies in America, including those that offer the service of rent-a-moving-truck, if they are reliable, they will have a DOT number issued by Federal Motor Carrier Safety Administration. This is also one of the ways to make sure that you are renting a moving truck from a reliable moving company.