Being single has its pros and cons. Cons being that you don't have that special someone to share your life with. Pros being the freedom of being the sole ruler of your time. But, in order to make the most of that time, you need to be familiar with the best cities for singles in New Jersey. Of course, different people have different preferences, but here is what we feel are the New Jersey cities that can best accommodate a young, single person looking to make the most of their free time. Make sure to hire residential movers NJ in order to safely move to your new city.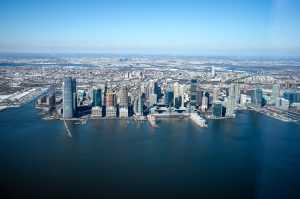 Some of the best cities for singles in New Jersey
Hoboken
When looking for the best cities for singles in New Jersey, Hoboken is a great place to start. It can be expensive, but if you have some money to spare you can get yourself a studio apartment and turn it into a bachelor pad. Consider living close to PATH train as you will have easy access to other areas of both New Jersey and NYC.
Edgewater
For a single in New Jersey Edgewater can be a nice place to live. It is a bit further for the center of the city, but the rent is more reasonable because of that. If at any point you feel that you need to come to the center you can easily take the subway or the bus.
Newark
Compared to other cities, Newark is big. It is, actually, the most populous city in the New Jersey. Therefore, it is quite diverse and full of new potential experiences. The Brick City houses many art galleries and parks where you can easily meet other single people. The nightlife scene is getting better all the time as more young people are constantly moving in. You just need to be open and talkative and you will easily meet a lot of people once you move to Newark. And if you are having trouble, just install one of the dating apps (like Tinder) and you'll be dating in no time.
Jersey City
Jersey City is only second to Newark in the number of residents. The more people there are in the city, the more opportunity you will have to find someone single. But even if you ignore that, Jersey city is one of the best cities for singles in Jersey City. There are numerous galleries and theatres in New Jersey where you will easily meet interesting people. Residents of Jersey City love their pets, so if you want an easy way to meet single people, get yourself a pet. Artists usually have the easiest time finding partners in Jersey City as it is ranked as the 10th most artistic city in the US. Make sure to hire Jersey City movers if you decide to move here.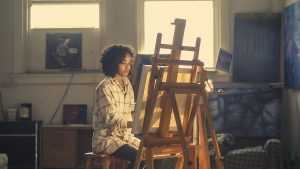 Trenton
Even though Trenton city has seen some tough times, it's charm is not lost on its residents. There are varying housing opportunities so you can easily find an apartment. And besides easy to find living accommodations, there are numerous events and parks that help Trenton city retain its charm. The single people of Trenton city can be a bit different from other cities of NJ, and you should definitely see if they are more your speed.
New Brunswick City
There is always something to do in New Brunswick City. The people are much more friendly are welcoming than they are in the rest of NJ. Although housing is not that great, the nightlife is booming. If you want to have a bachelor's adventure, you'd be smart to move to New Brunswick City. You will be staggered by the diversity of people and their overall attitude towards newcomers. It is definitely one of the best cities for singles in New Jersey.
What to keep in mind as a single person in New Jersey
Living as a single person has its charms, but as with everything in life, there are things you need to keep in mind. We live in a liberal, individualistic society, and if you are not careful of your emotional state and your everyday actions, you can easily end up sick and depressed. Even if you move to one of the best cities for singles in New Jersey, you need to take care of yourself.
Pay attention
When you socialize with other single people, especially if they've been single for a long time, it's easy to have a more liberal approach to sexual encounters. Even though you should experiment with sexuality, you need to take care of your health. Yes, you've heard this a million times, but it definitely needs repeating. Even though there better STD treatments than ever, the number of STD's in the US is rising. Rember that health is wealth.
Don't get stuck
You can get stuck as a single person? How? You are living the freest lifestyle there is! Well… That is only somewhat true. You need to keep in mind the state in which you are living in. Sure it is fun to party every night and sleeps with a different person. But, if you need to do it every night, are you really free? Or do you have a compulsion? From time to time you should take a break from living the "single life" and think about your life. It is good to explore, but you don't need to get stuck in a rut. Even if that rut is binge drinking and sex.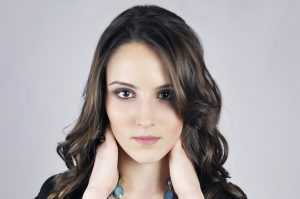 Try and settle
The benefits of being in a long-term relationship have been proved over and over. We are being that like to share their experience and you'd be smart to find that special someone. You are free to find yourself before you do that. Live out your bachelor dream in one of the best cities for singles in New Jersey, but make sure to settle down at some point.