So, you are thinking about moving to Hoboken, NJ, but you are unsure of what is waiting for you there. Are there going to be any activities that you can do in spare time? What about activities for kids? Surely you would not want to have your kids grow up in a dull place. After all, lack of interest for kids, along with the lack of extracurricular activities can represent a serious issue for kids and young teenagers. When you were young, surely you spent a lot of free time outdoors. This is probably something you wish for your kids as well. Also, no matter the fact that you may be a grown up, you should have options where you can go with your family over the weekend. Therefore, let's take a look at activities and attractions in Hoboken, NJ.
Hoboken Waterfront Walkway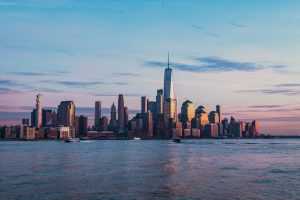 Hoboken Waterfront Walkway is one of the top places in Hoboken, NJ. The walkway is located along the Hudson River overlooking Manhattan which sits right across. Hoboken Waterfront Walkway is one of the best places to observe the Manhattan skyline, especially at night. Still, locals like to come here during the day as well. Plenty of benches offer perfect spots where you can enjoy the sun and the view while your kids can run around freely. If you are moving to NJ, this is going to become one of your favorite places as well.
Pier A Park
Pier a Park is located at the end of the Hoboken Waterfront Walkway, therefore, you will find it easily. It is an extension into the Hudson River that was built in the early 2000's. Today, together with the Waterfront Walkway and the Pier C Park, it represents some of the favorite parts of the New Jersey folks and tops the list of activities and attractions in Hoboken.
Hoboken Historical Museum
If you are about to hire Hoboken movers and move to this lovely city, you may want to start exploring it from its very beginning. While this museum, that is located in the oldest building in Hoboken, hosts various temporary exhibits, there are two permanent exhibits that deserve your attention.
The first one is a collection of old images of Hoboken. It holds images of the city from the past together with the pictures of Hoboken today. After having visited this museum, you will start noticing the differences in architecture around the city. A visit here will help you understand what makes Hoboken what it is today.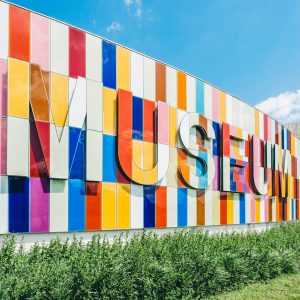 The second permanent exhibit is a music lover's dream come true. While it may be somewhat small, it tells the story of Frank Sinatra and his days in New Jersey, in Hoboken in particular. Therefore, if you would do it your way, make sure not to miss this place.
Stevens Institute of Technology
Stevens Institute of Technology is a tech school located on the highest hill in Hoboken. While it also offers amazing views of Manhattan, the Stevens Institute of Technology is home to some of the best tech teachers in the state. In case your kids will be looking for a place to continue their education, make sure to take them here. You just might realize that you have a future machine engineer with you.
Carlo's Bakery is among the top activities and attractions in Hoboken
Carlo's Bakery rose to worldwide fame when a show on TLC started running. Years later and Carlo's Bakery is still up and running. So much so that it became one of the most important places to get sweets from in Hoboken. The great news for all those who are living in the city is that Carlo's Bakery offers a course of cake decorating. The course takes place in a few locations in New Jersey. The amazing news is that anyone older than 10 can participate in the course. Therefore, feel free to take your kids with you and learn how to decorate cakes like a pro! Carlo's Bakery definitely offers some of the top activities and attractions in Hoboken.
Maxwell's Tavern, Hoboken, NJ
If you would like to experience the traditional Hoboken night out, then Maxwell's Tavern is the place for you. This pub has been around for about 70 years now. It offers delicious food with portions much larger than what you would expect them to be. Also, if you are into music trivia, you'd be interested to know that many world famous bands played here: The Rolling Stones, Nirvana, and Justin Timberlake. Art pieces and photos hanging from the walls are a testament to those times.
Hoboken's Farmer Market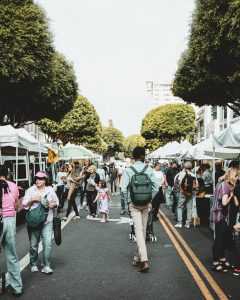 In case you are moving with family to Hoboken, you will be glad to know that the city has its own farmer's market. It opens every Thursday. This is the go-to place if you are looking for the best fruits and vegetables market in the town. Obviously, you are going to look to get all the best ingredients for your family. While this may not be true activities and attractions in Hoboken place, it still is a place that you should put on your weekly agenda and not dismiss it.
Moving to Hoboken, NJ
Moving to Hoboken, NJ should be pretty easy to do. All you need to do is to hire local movers to help you with it. Local movers navigate their way through the narrow streets of the city easily. Thanks to such extensive knowledge of the Hoboken, they will easily give you the right time and price estimates. Also, no need to worry about packing. Packing services are something that we offer together with packing materials. Give us a call and prepare to experience activities and attractions in Hoboken in no time!